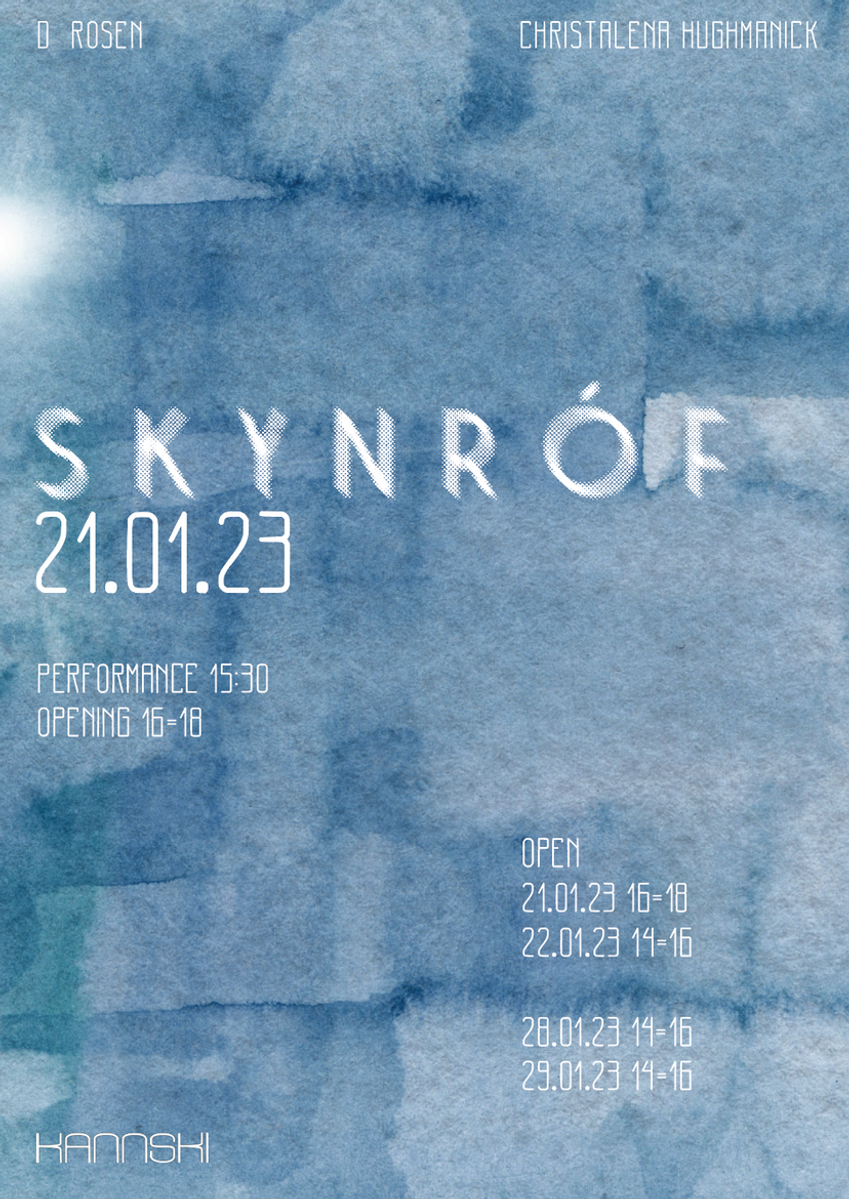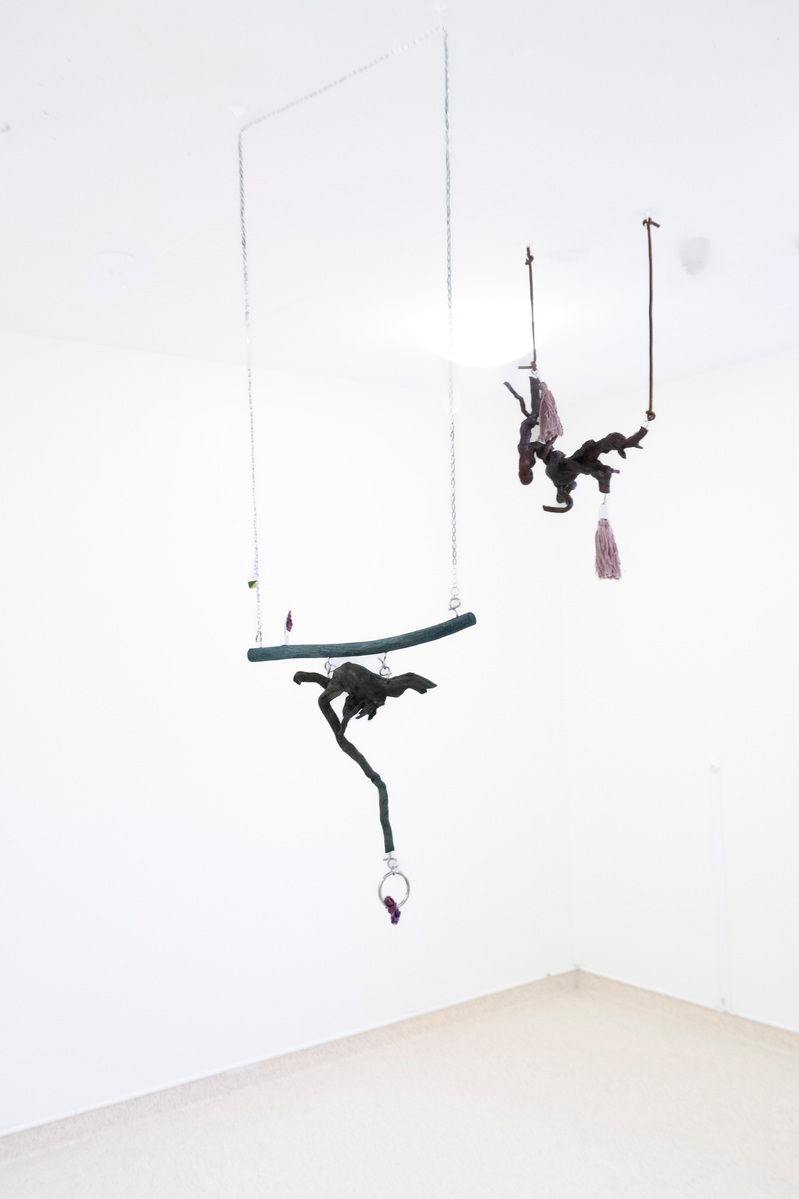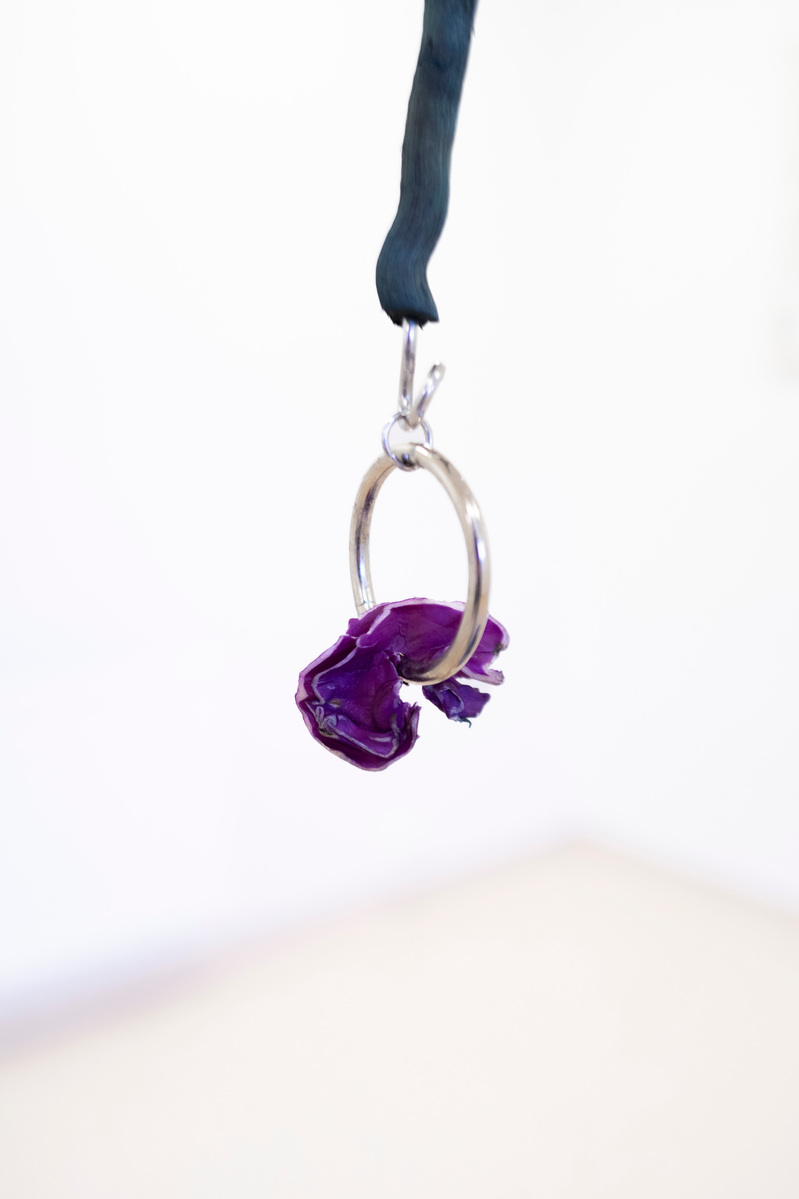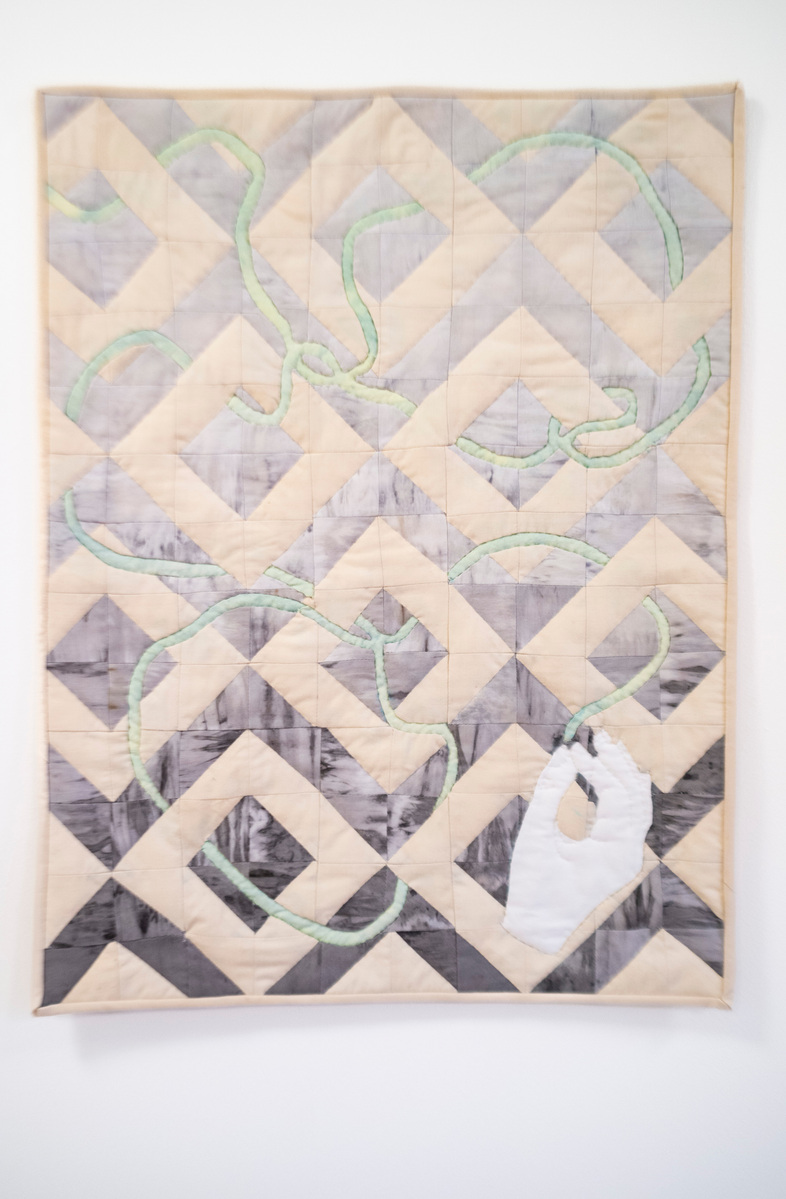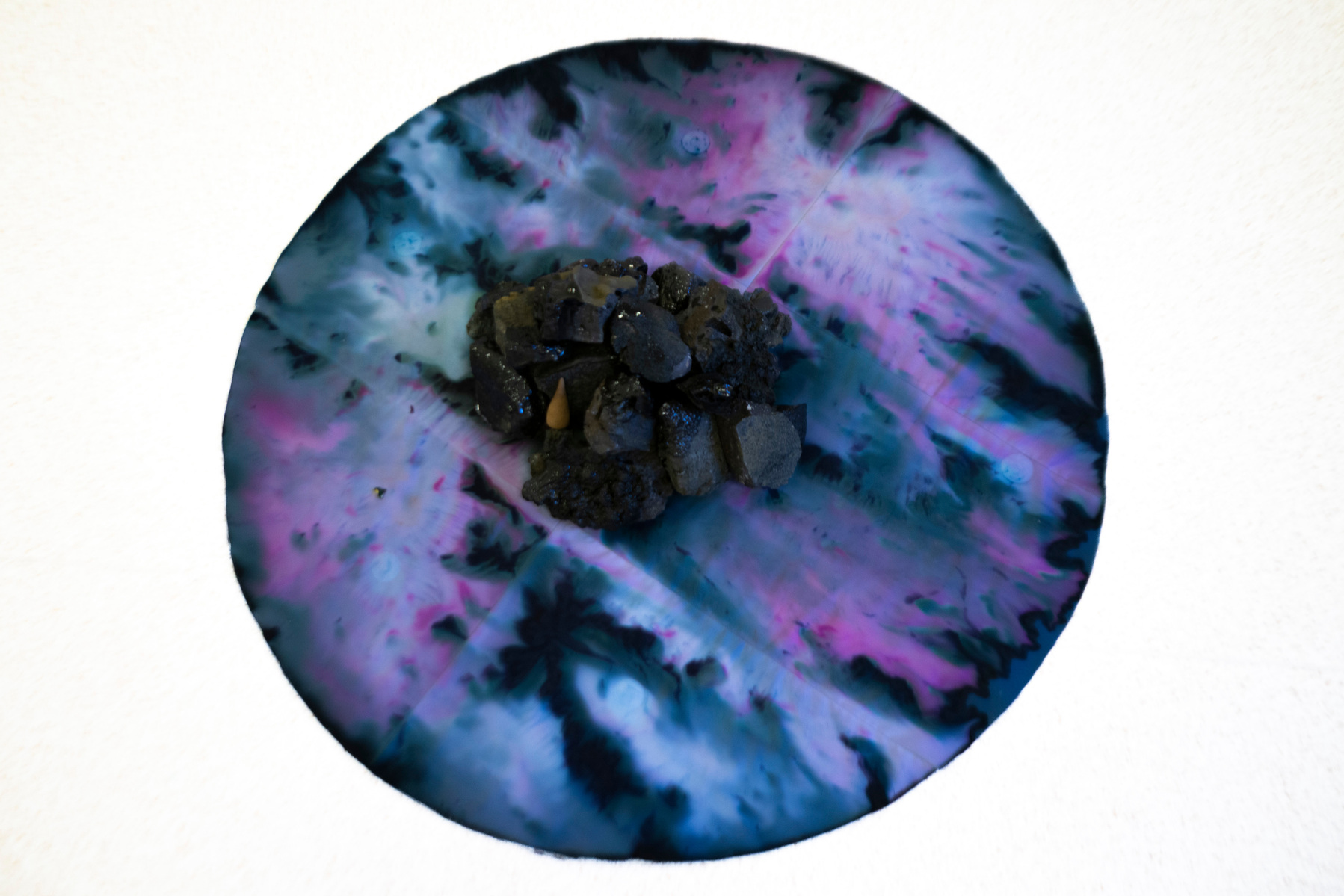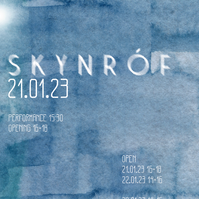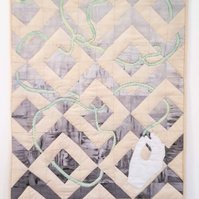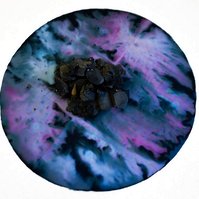 SKYNRÓF
21-29 January
Artists: Christalena Hughmanick, D Rosen
What do birds hold onto? What do we?

In an installation-based show using Ice, textiles, feathers and other ephemera, artists, Christalena Hughmanick and D Rosen pose questions around perception, ritual, and the meanings of symbols.
Pieces include chicken swings to donated to the Sólheimar Ecovilage as enrichment tools for their chickens ; ice castings based on rituals with Peacocks, roosters, and horses; dyes leaking onto fabric, and hand-stitched textile.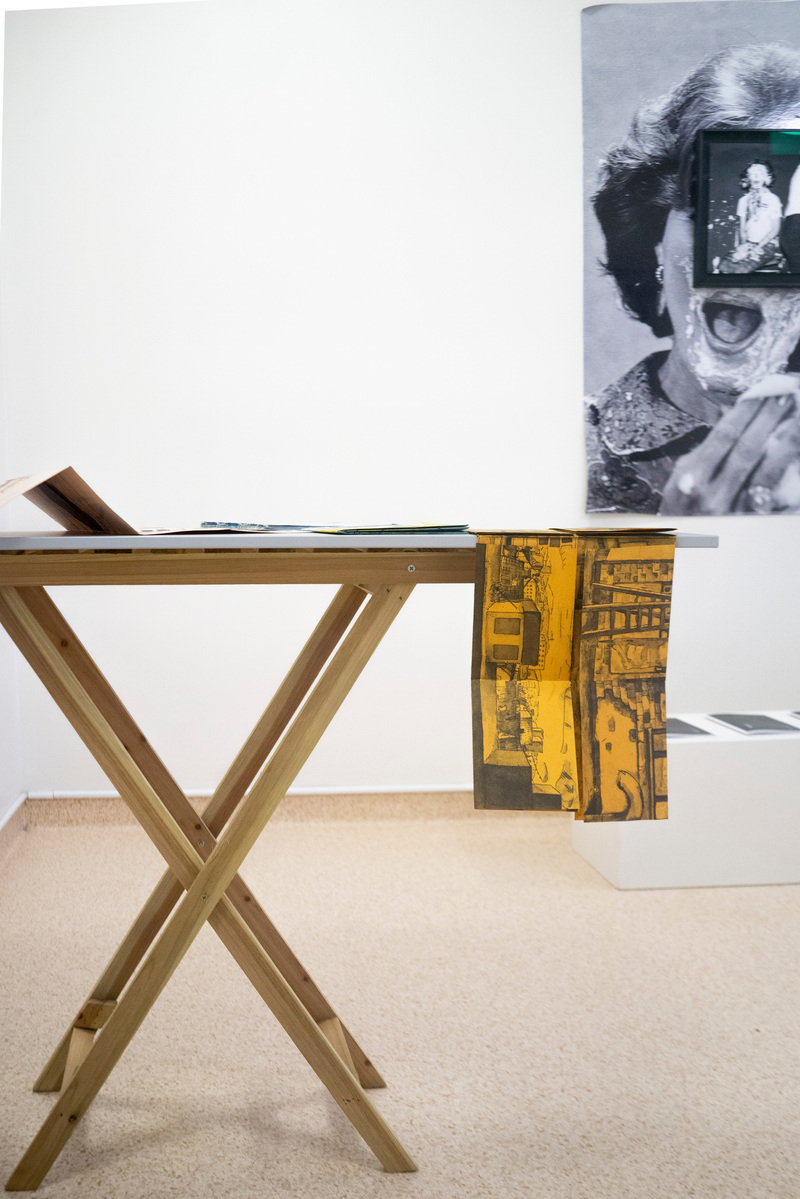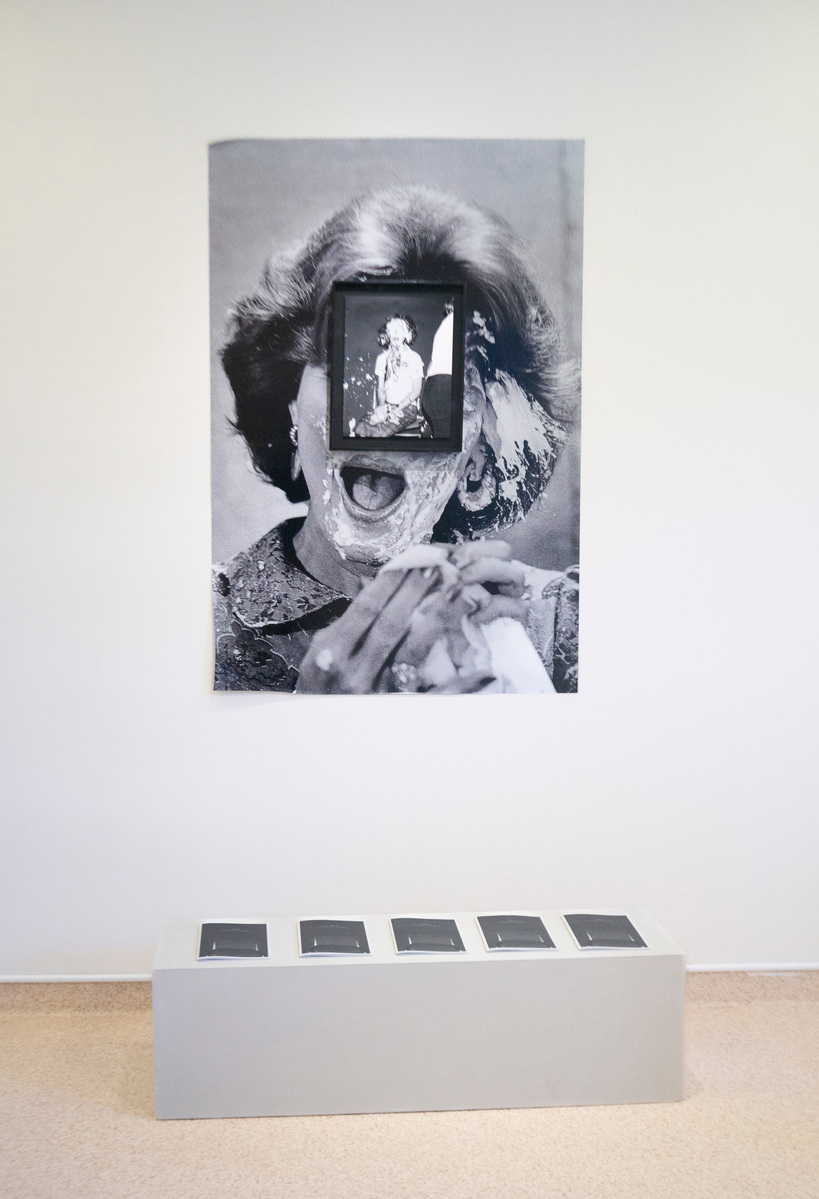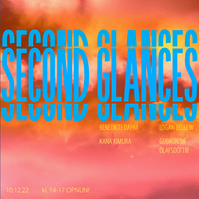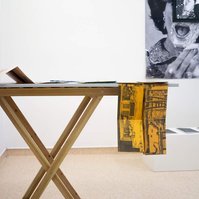 SECOND GLANCES
10-18 December
Artists: Kana Kimura, Logan Bellew, Guðrún Sif Ólafsdóttir, Benedicte Dahm
Books are records, history, individual interpretations of feelings and things. But they are also objects to be held, to change with touch, and to disappear into libraries, trashcans, bedside tables.
In Second Glances, we invited four artists to show book-works that reexamined something taken for granted. Each artists created the ideal context for their work - scattered beneath a poster, hidden in drawers, smashed and eaten, left abandoned on an architect's table.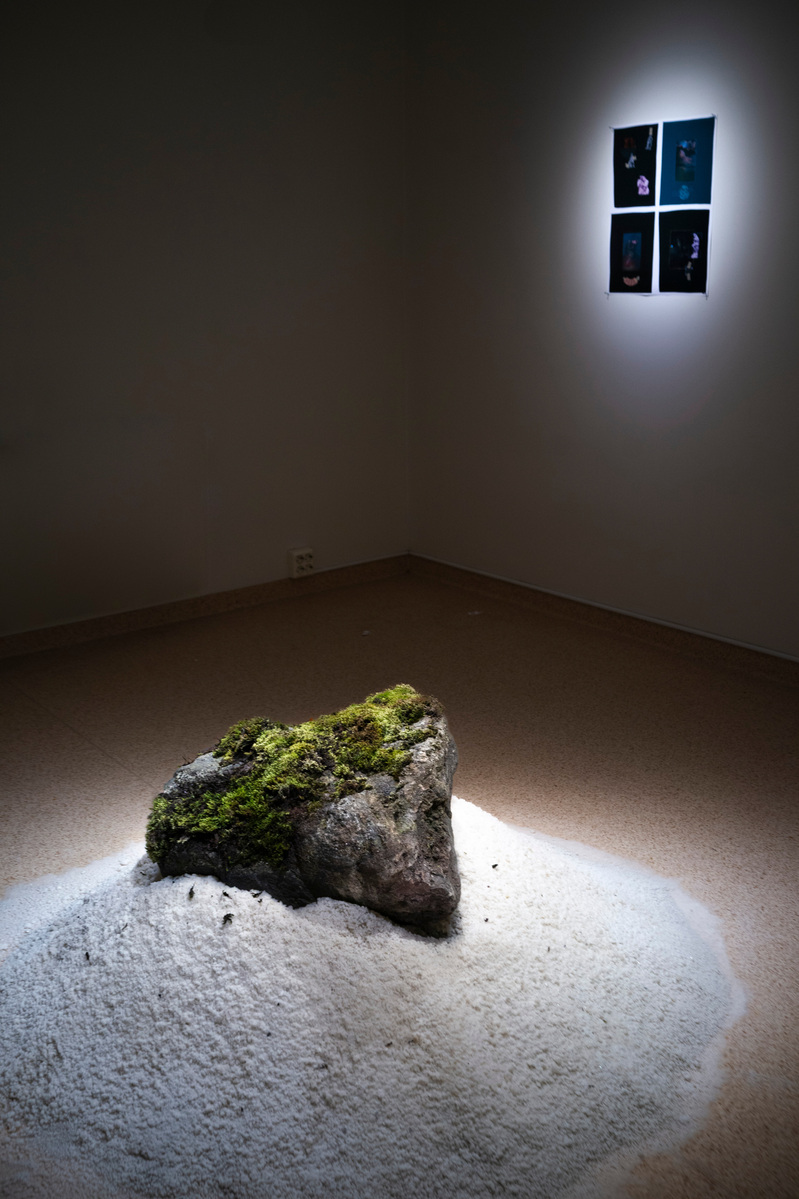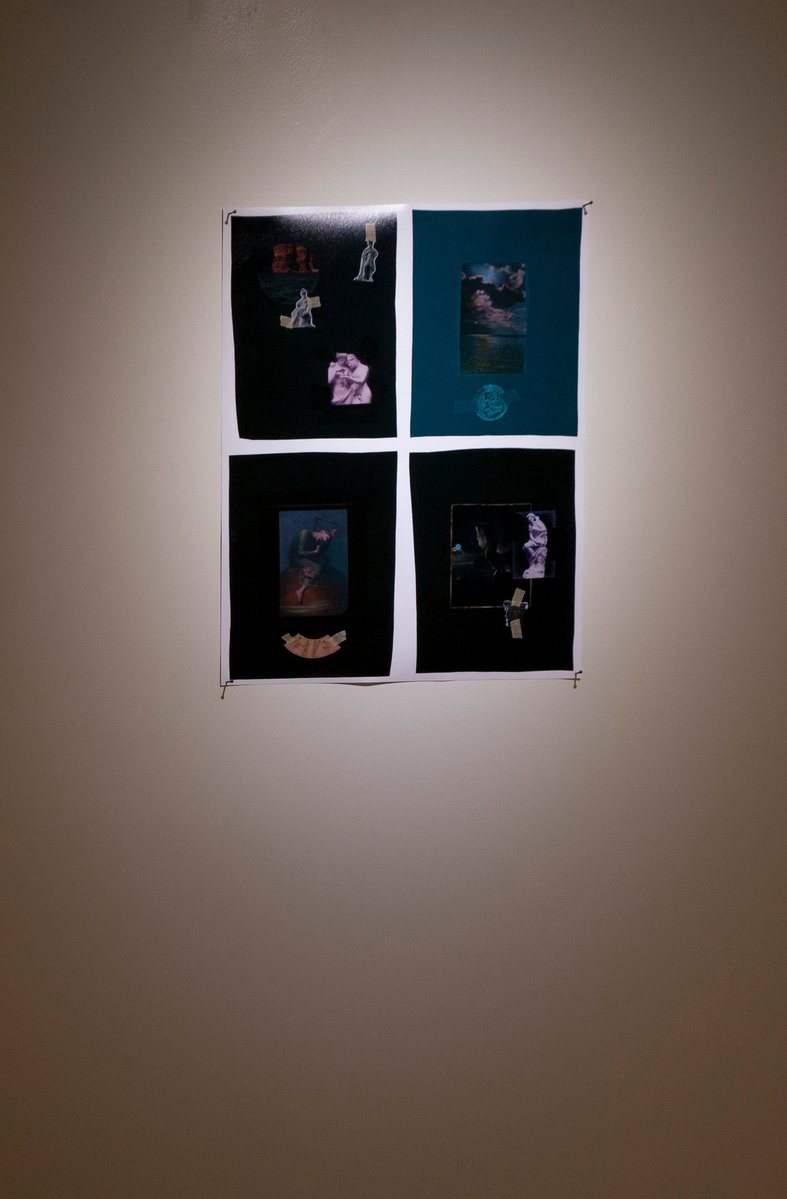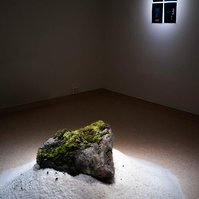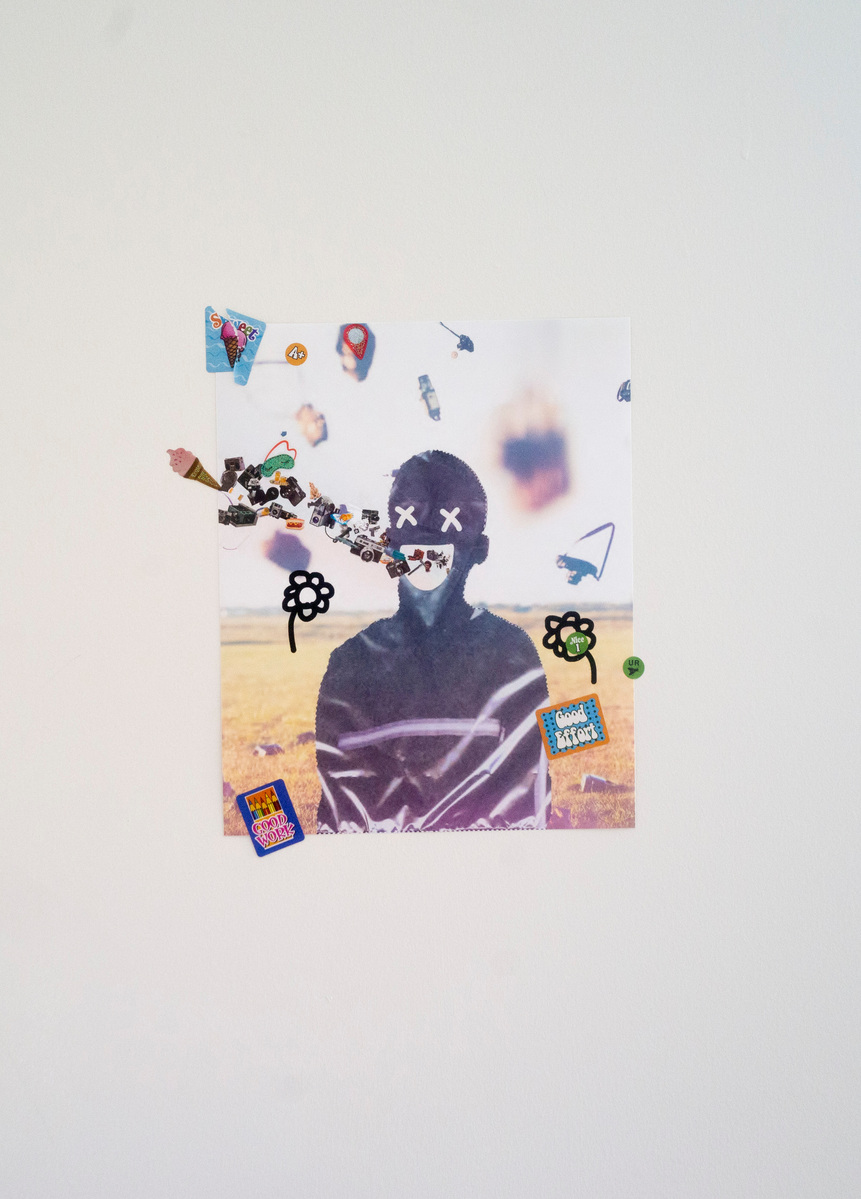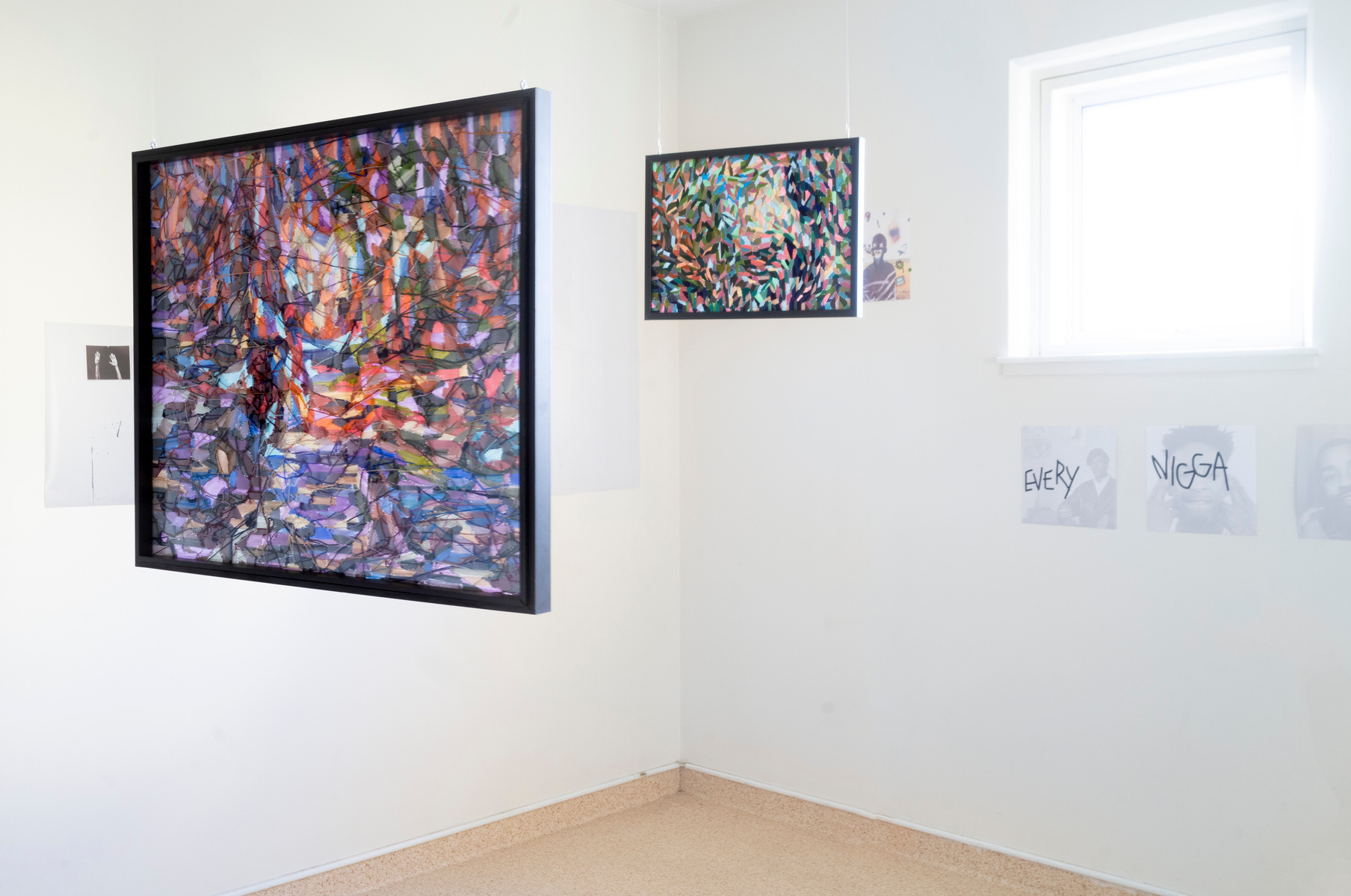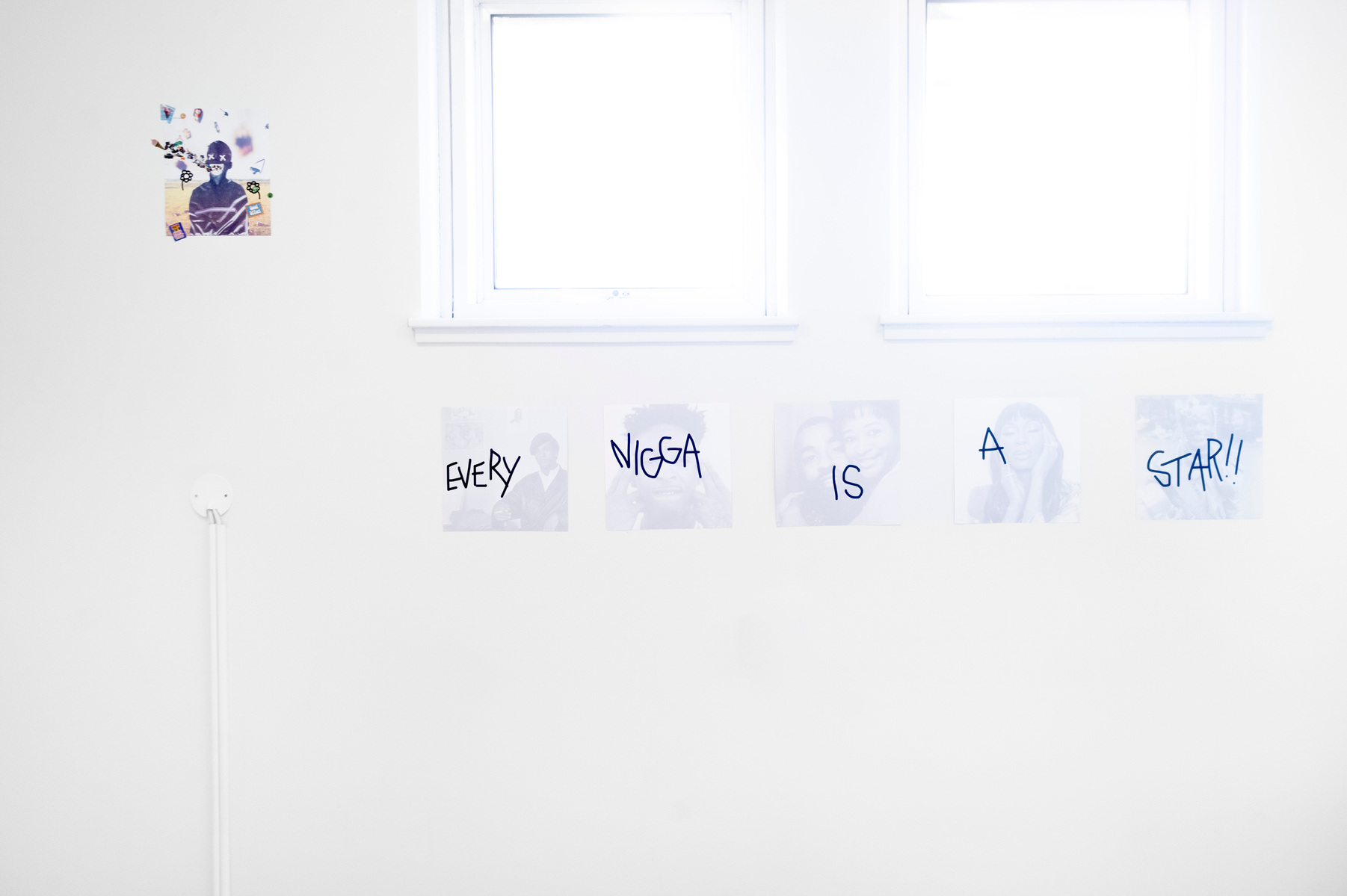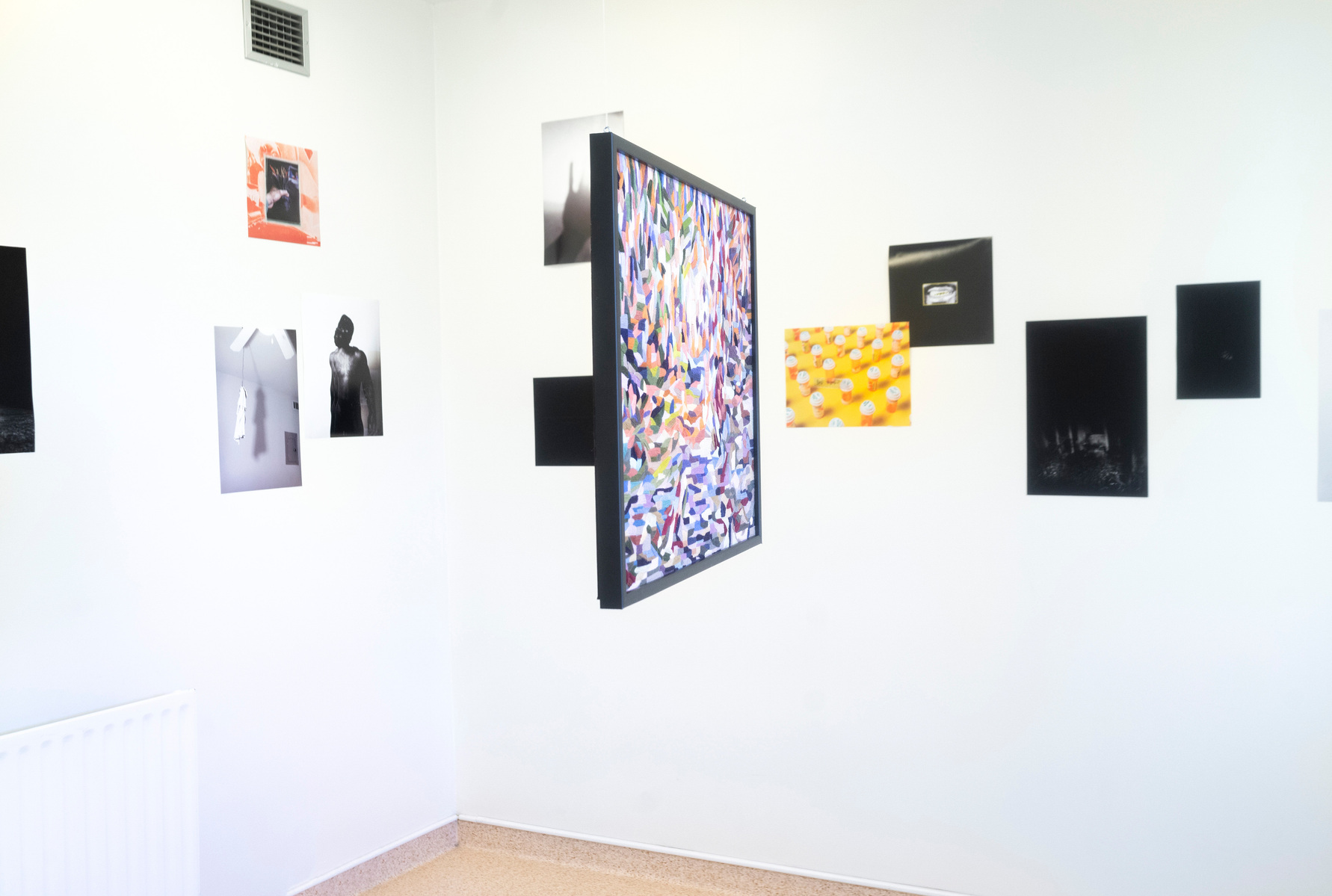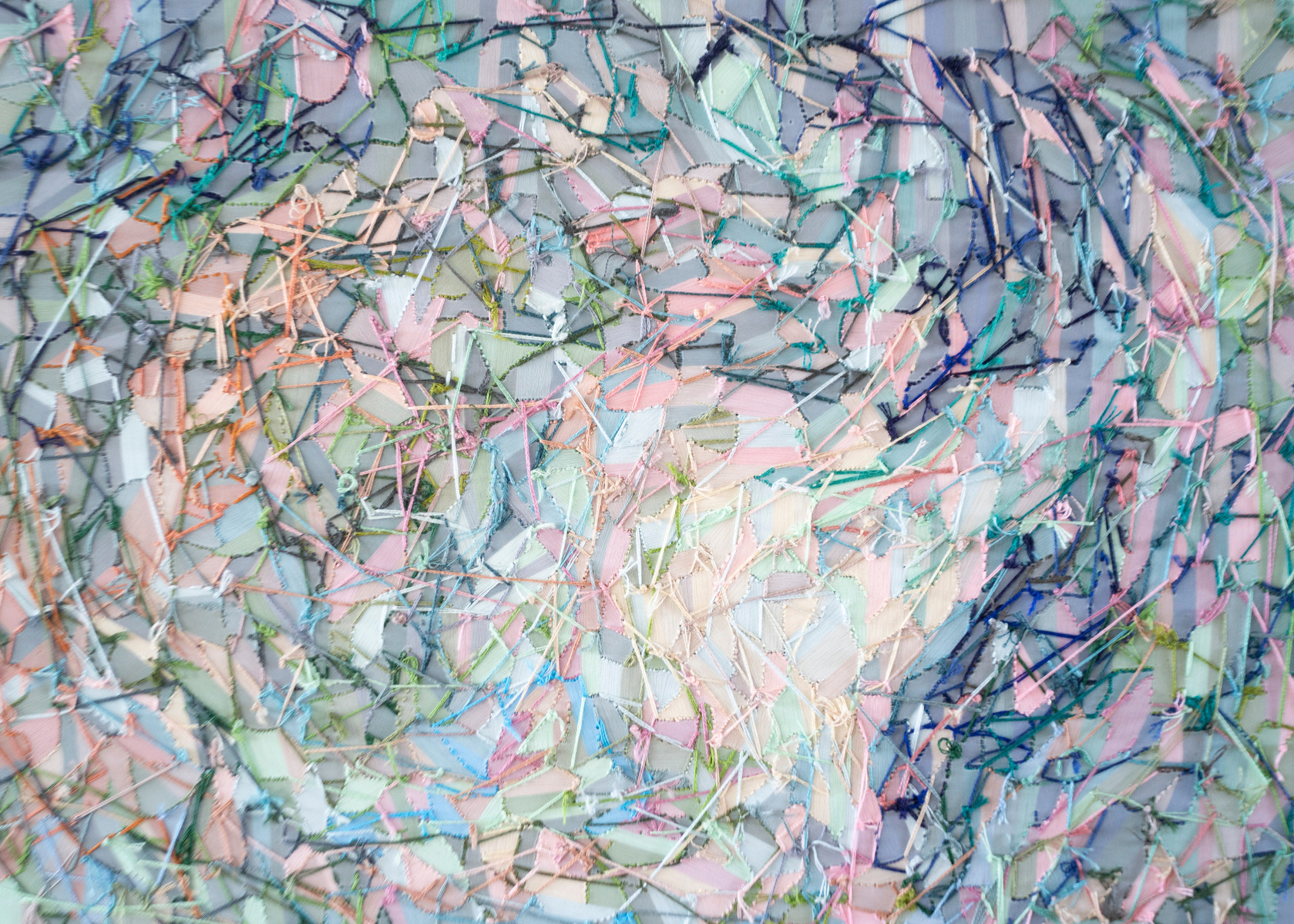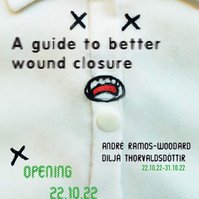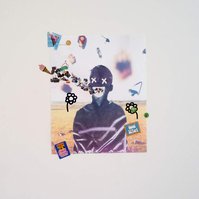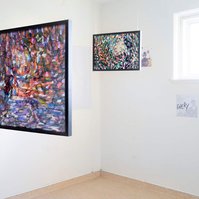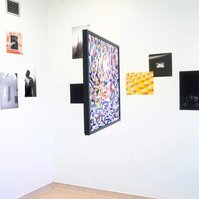 A GUIDE TO BETTER WOUND CLOSURE
22-30 October
Artists: Diljá Þorvaldsdottír, André Ramos-Woodard
But how do we see ourselves? What happens when we show that inner side to someone else? Does it seem silly? Or less bad? Or worse? Does it lead to connecting to someone else? Or getting further away?
Diljá creates muddled, abstract embroidery on silkscreen frames, the same sorts of frames in the same sorts of sizes that queer people have used to create t-shirts for past 70 years. The sorts of t-shirts that said the sorts of things, connected the sorts of communities, that no store in their right mind would sell.
As a Black queer artist, André makes photographs. Angry, and sad, and sometimes giddily celebratory pictures. An image of medication hangs near an image Andre's blurred body, face tripled, sci-fi and so dark that only eyes and a grinning mouth are clear.
Both artists show work that is boldly navel gaze-y, deliberately non-opaque. Both artists pull apart separate experiences, one as a Black queer person in the American south, and one as a white Icelandic woman delving into her own queer identity for the first time. And both explore a universal experience of queerness, in which isolation, potential violence and potential connection exist as three halves of an overlarge whole.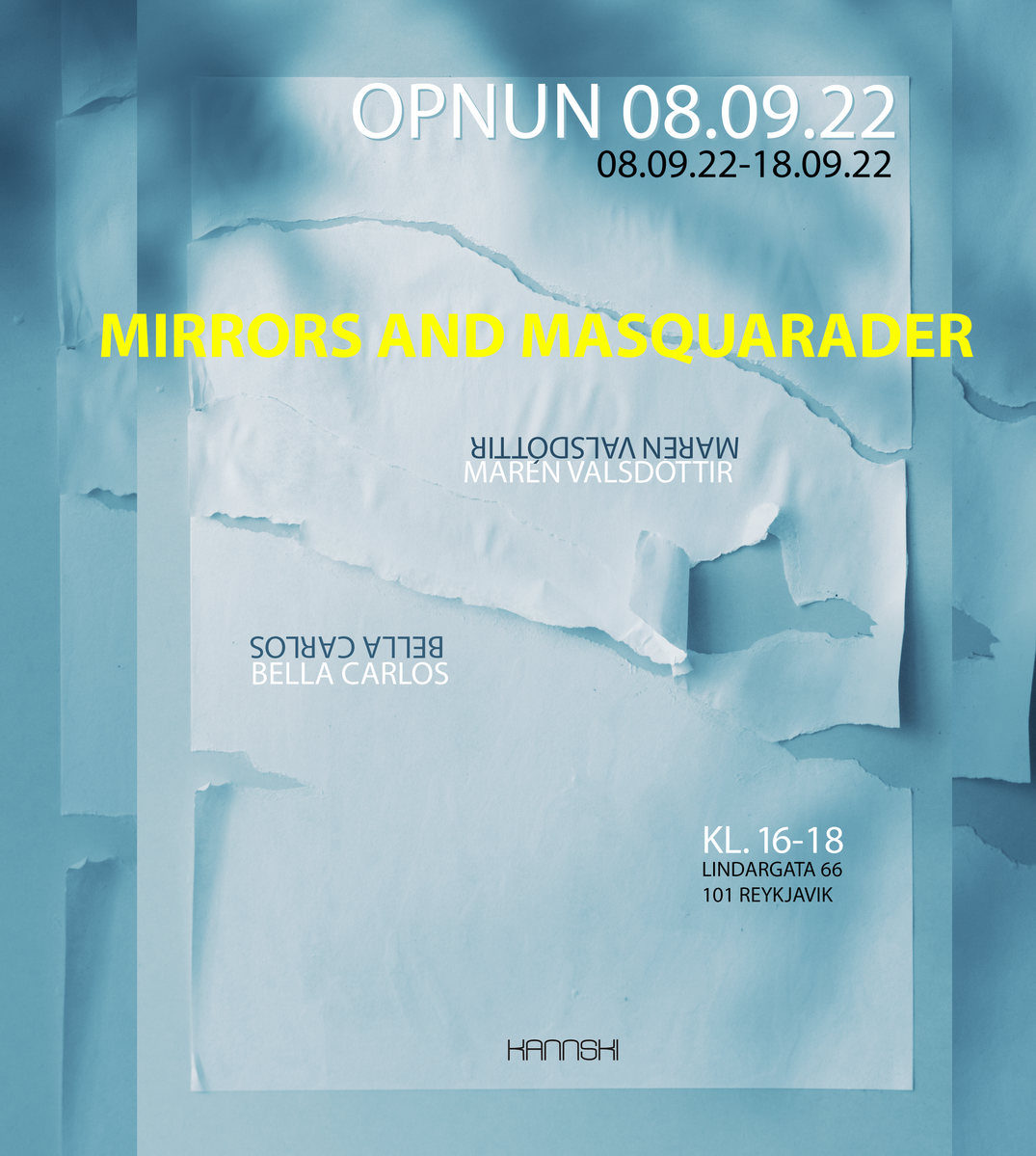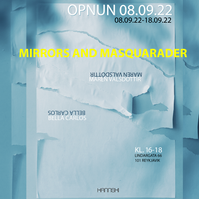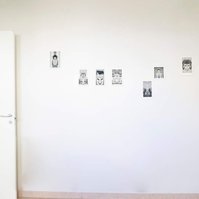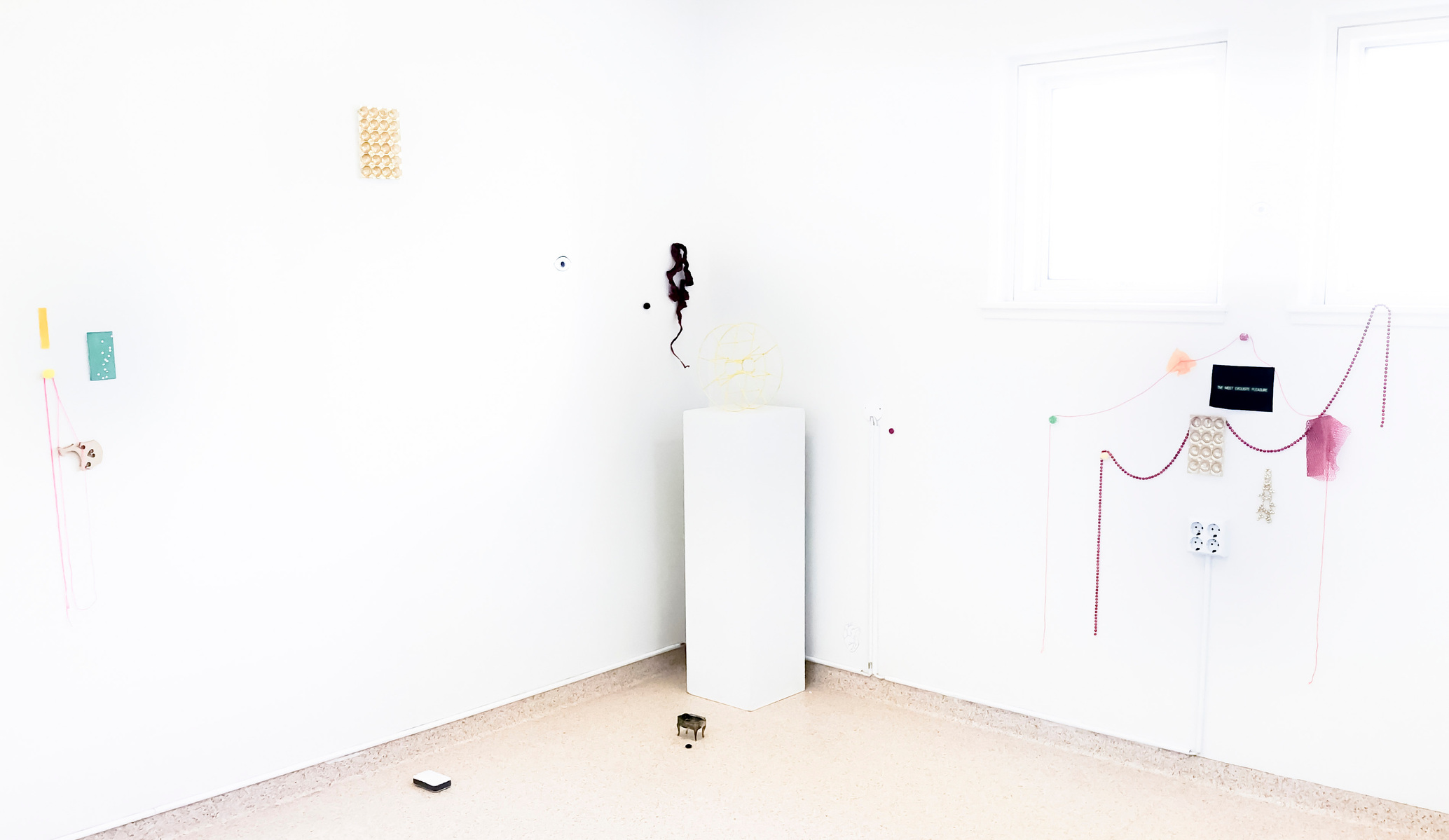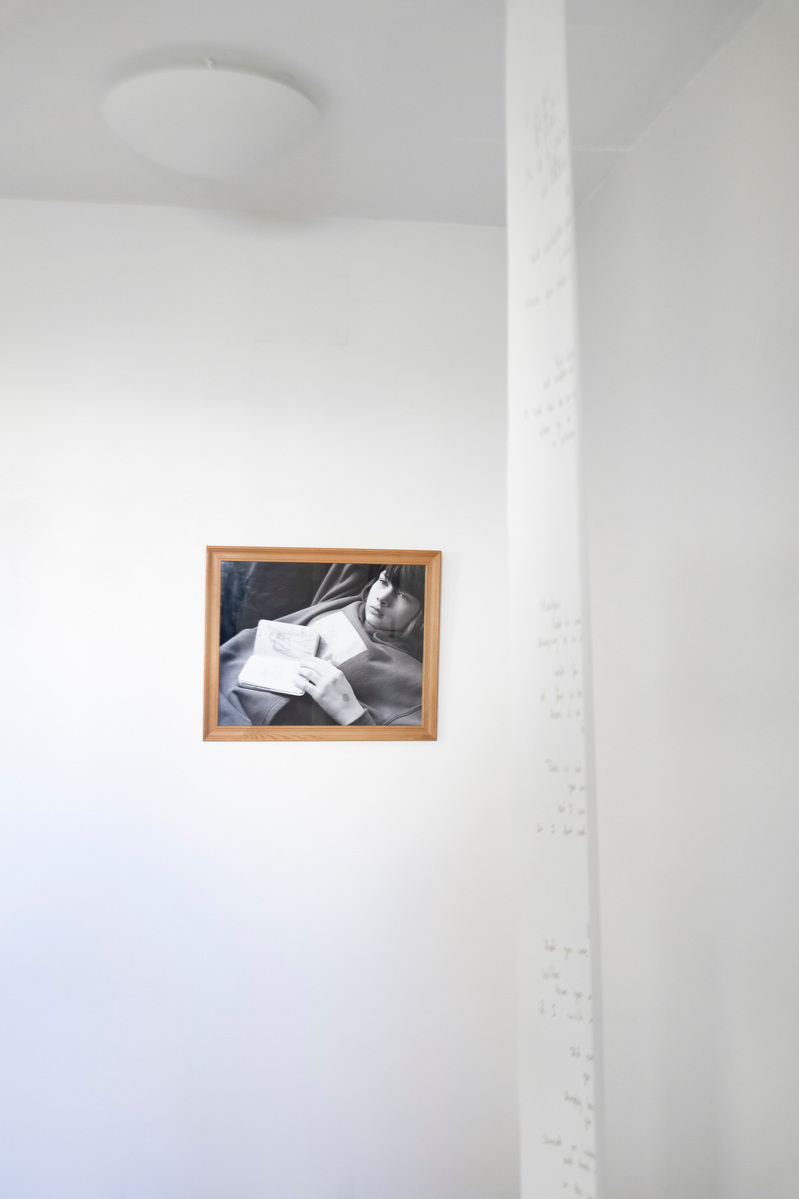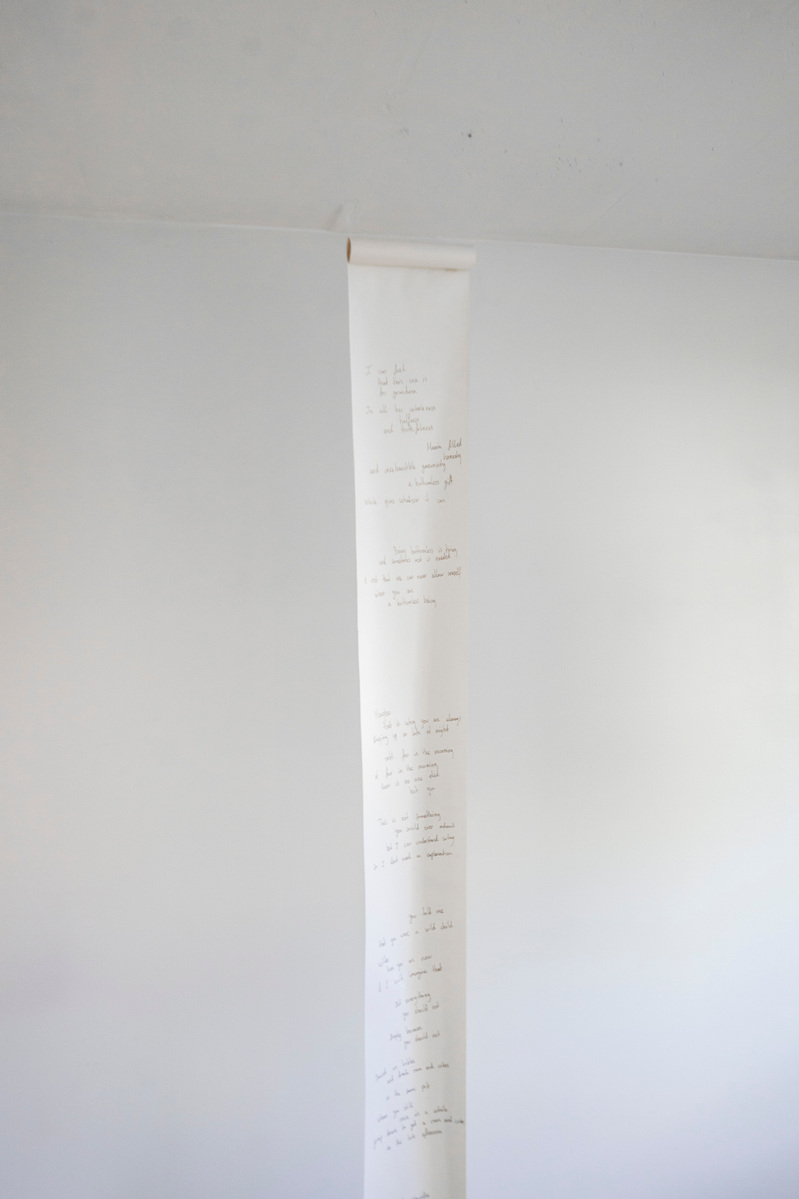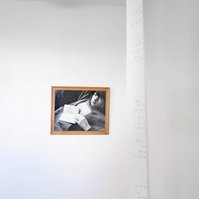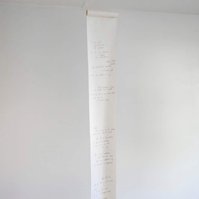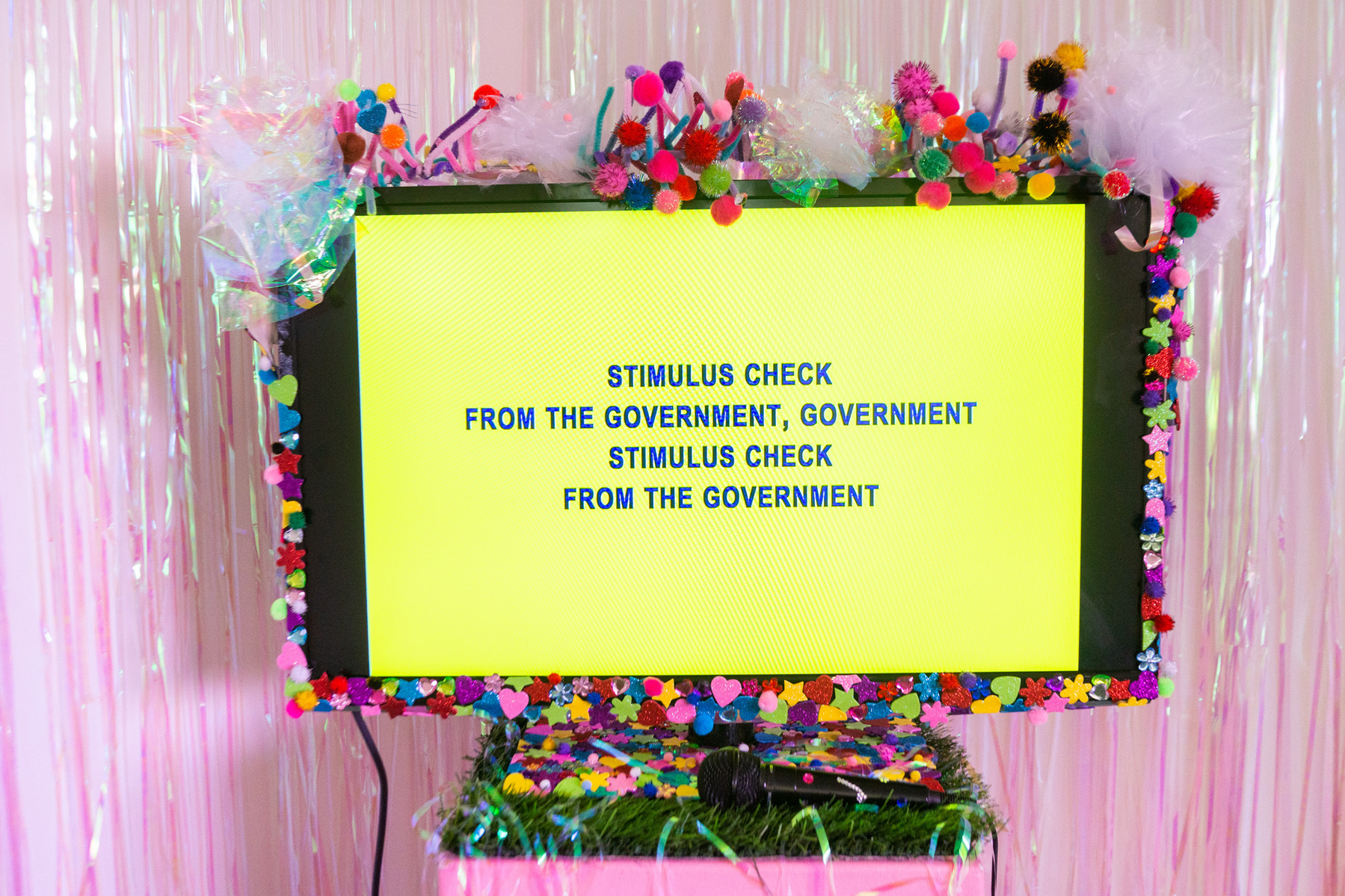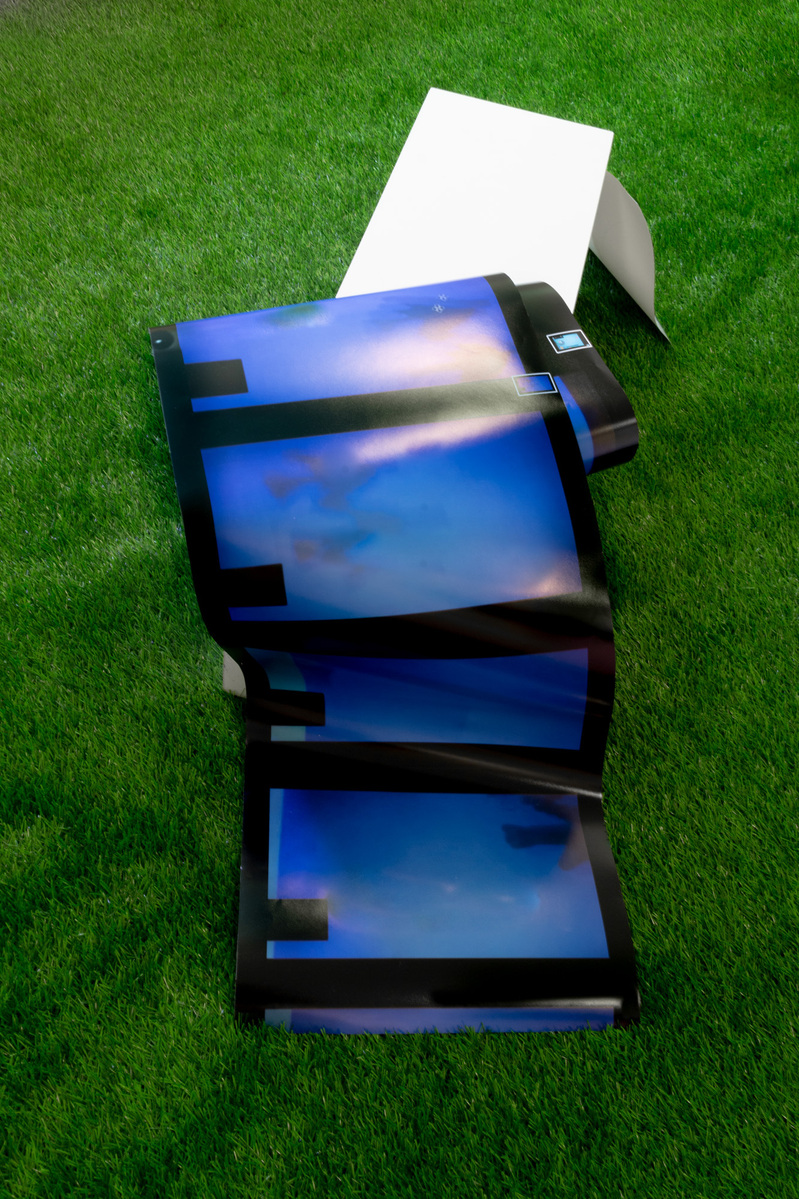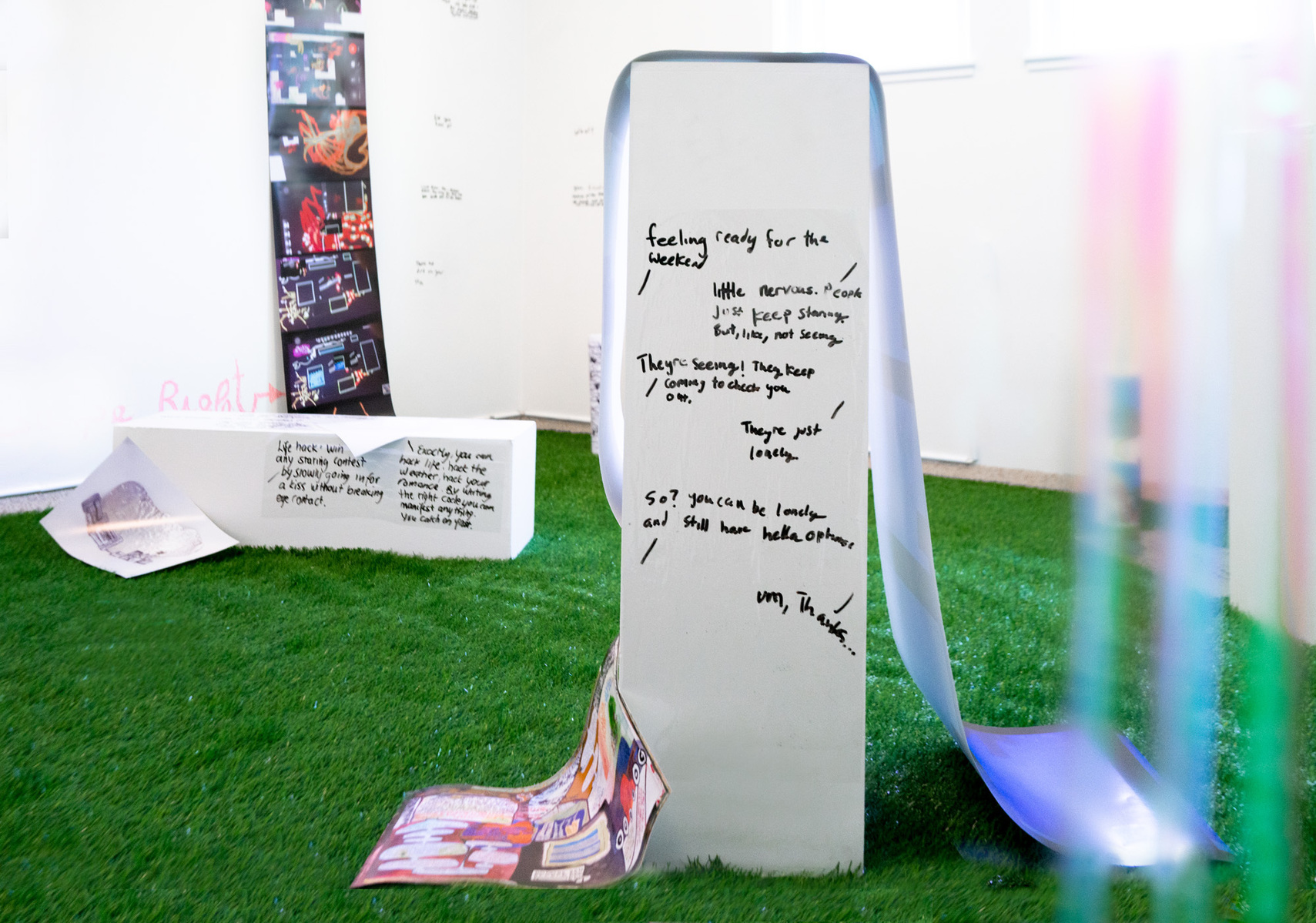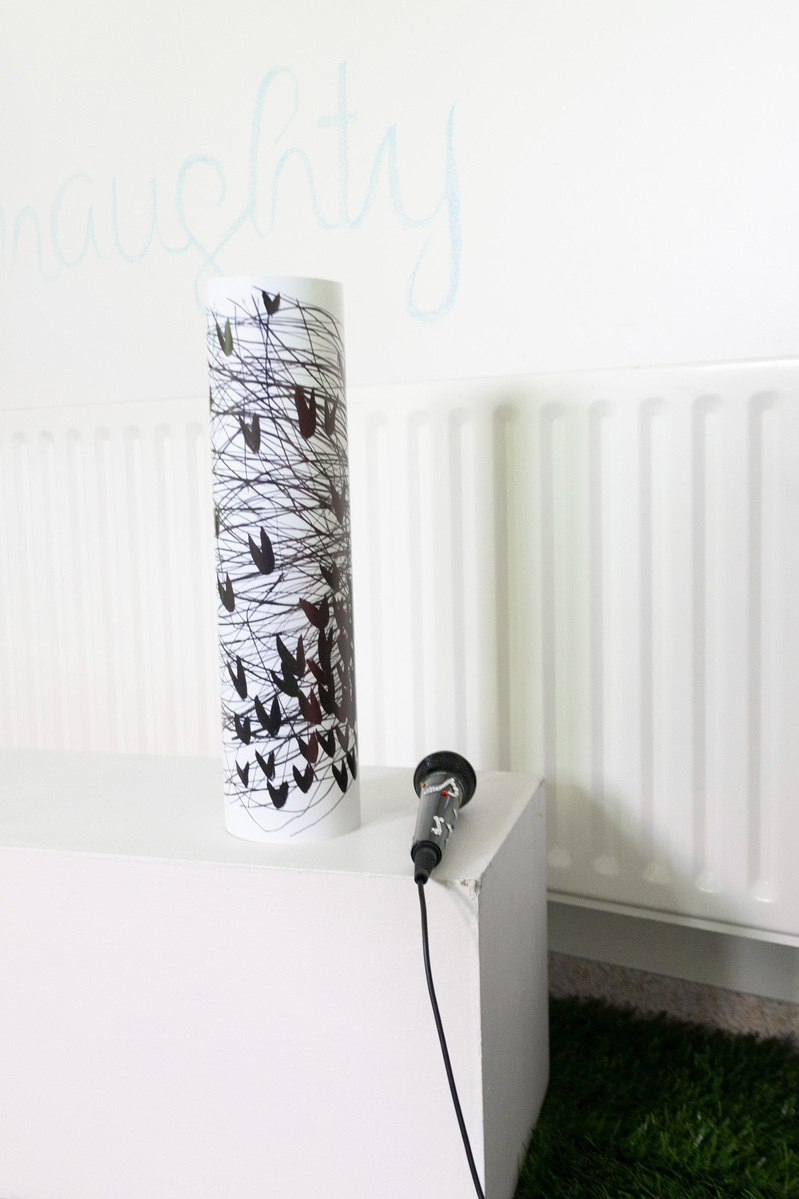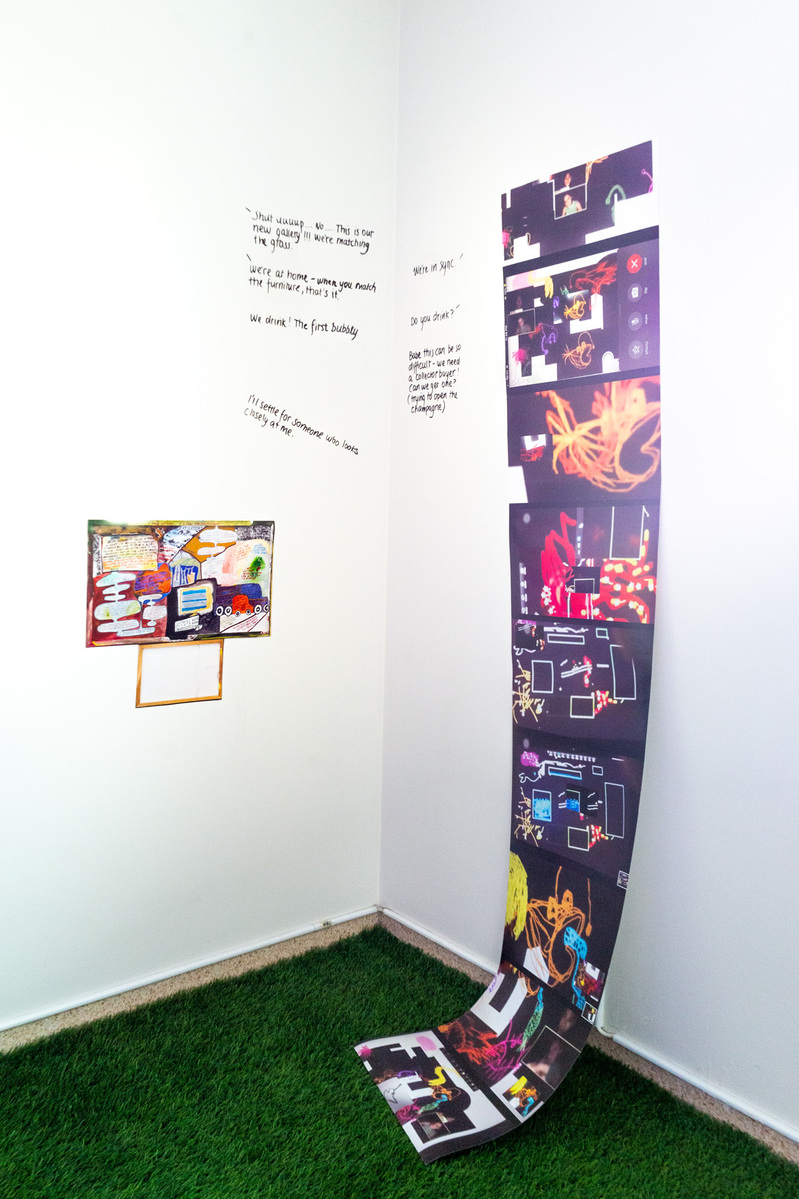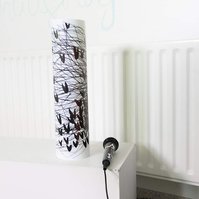 ALTER EYGLO & LOVE ISLAND KANNSKI
16- 24 JUL 2022

ARTISTS: Eygló Viborg, George Lui,Eva Rosenfeld