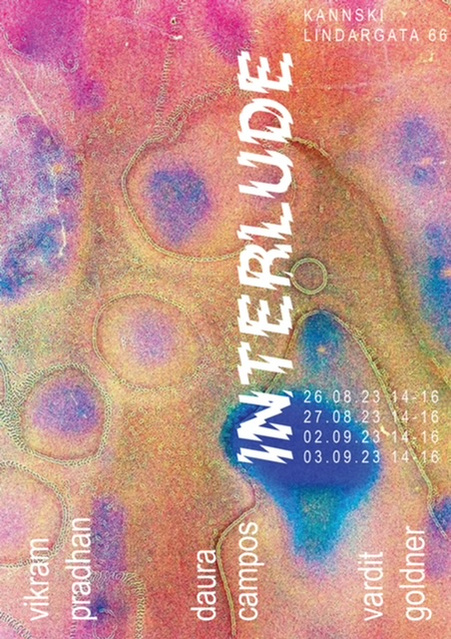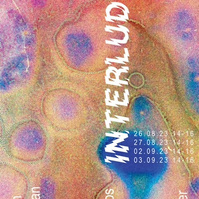 INTERLUDE
26 Aug - 2 Sept
ARTISTS: Daura Campos, Vardit Goldner, Vikram Pradhan
When we (or they, or it) are walled out, then it (or they, or we) lives in the walls. And we carve out spaces on the blade thin edges between things. Strange spaces, where one is conscious but not awake, in white walls that bleed color, swimming without water.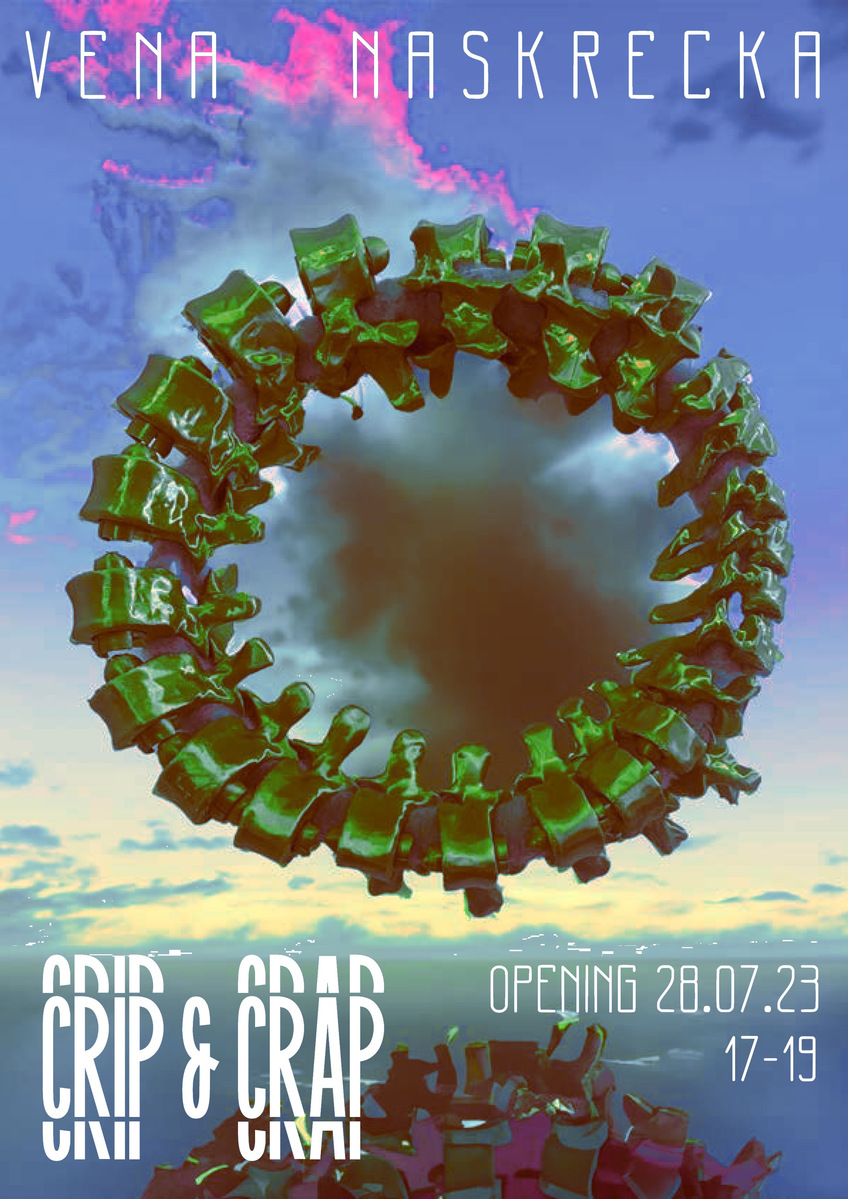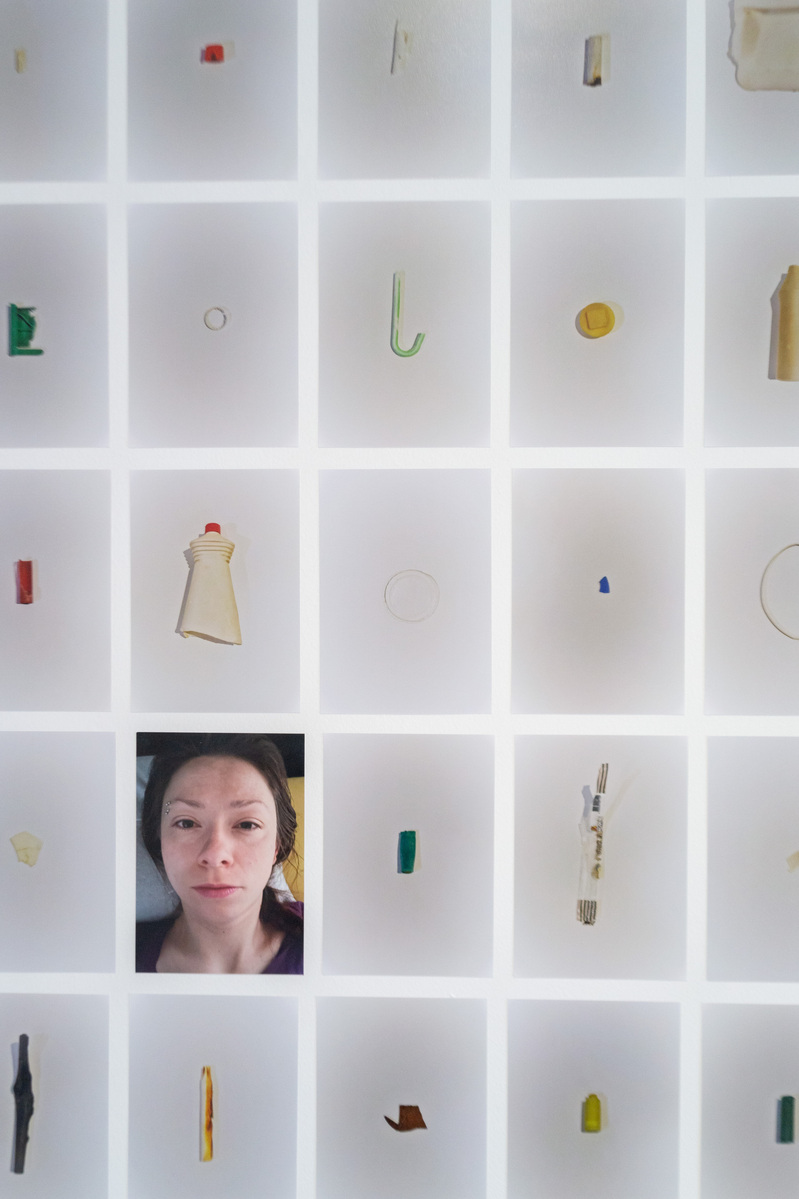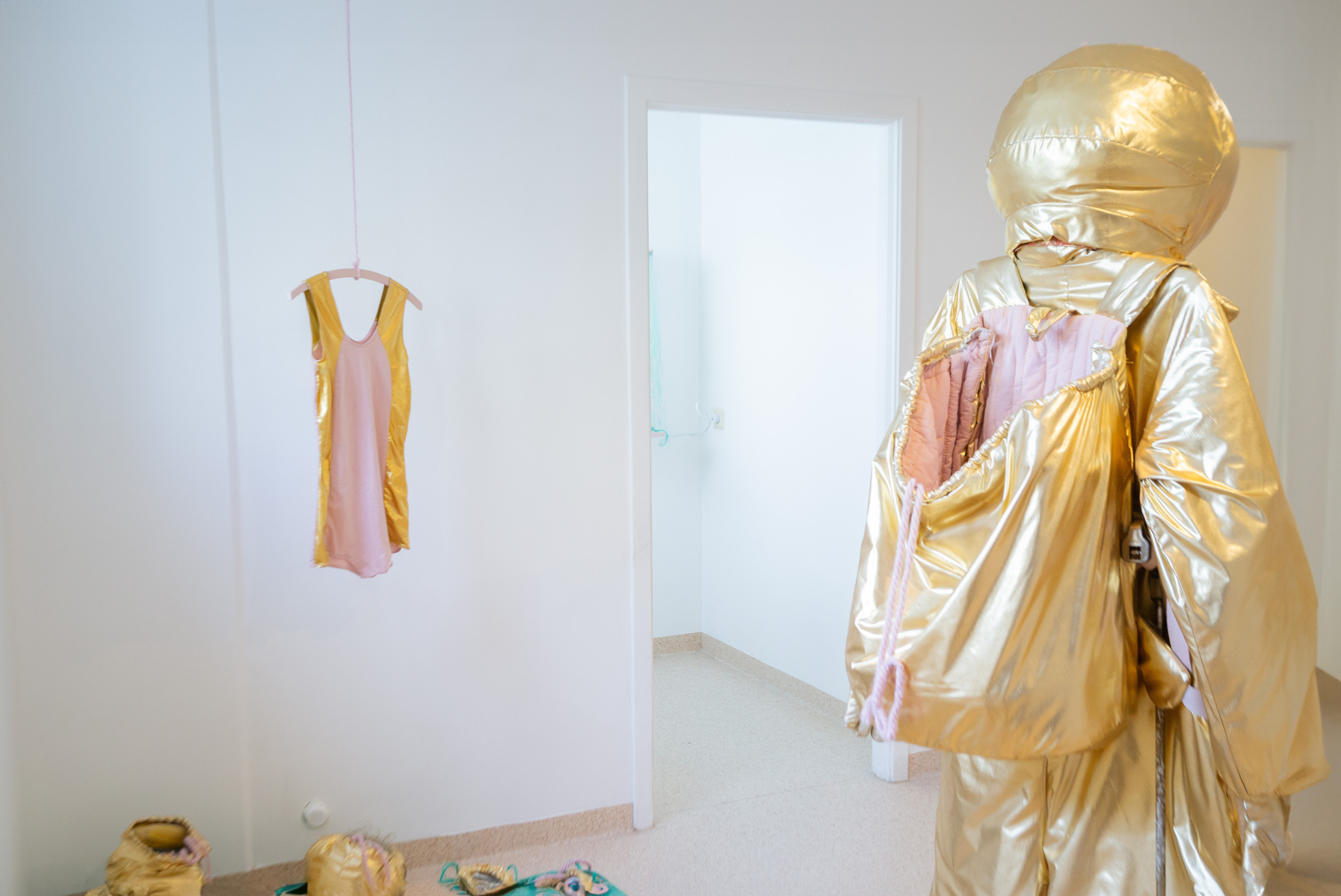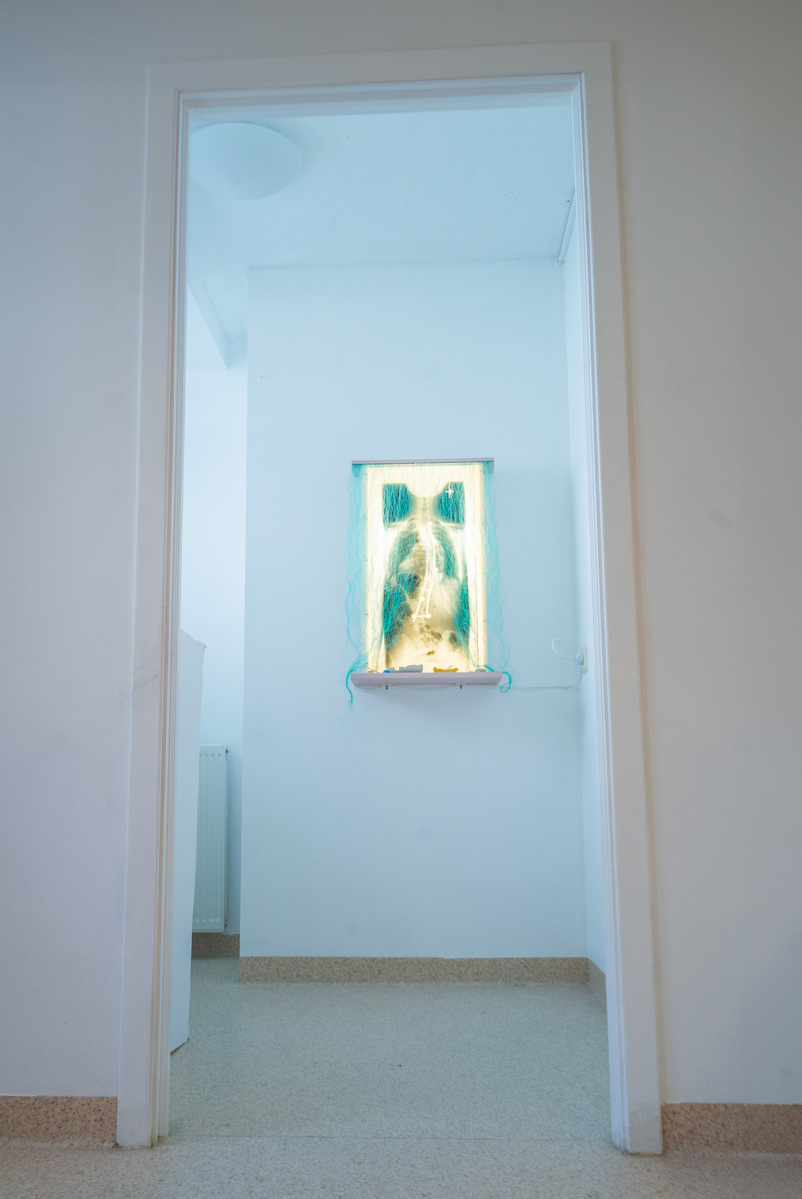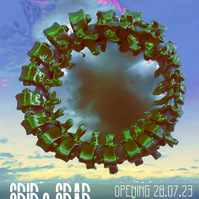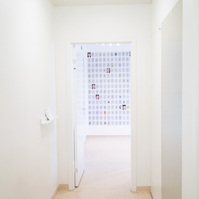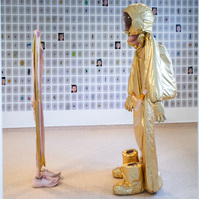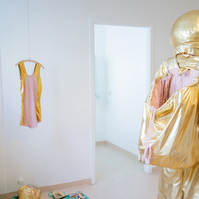 CRIP/CRAP
27 Jul - 6 Aug
Artist: Vena Naskrecka
Congratulations on living. How brave of you to get out of bed. What amazing powers over mind and matter you must have to continue existing each day, everyday, in that body you live in. I don't think I could ever be you, in that body, in that mind. So brave. But darling, are you sure you need to bring the crutches to church? Are you sure you want to be in a wheelchair for that opening?
The dehumanizing supercrip stereotype focuses solely on disability, rather than a person's identity, experiences, and capabilities. Disabled individuals should be empowered to define their own identities and narratives, free from the pressure to conform to societal expectations or fit into narrow, one-dimensional portrayals.
Using sculpture, performative relics, and photographic documentation, Crip and Crap reclaims both the crip and supercrip. Supercrip herself isn't a hero for merely living with a disability. Instead, she dawns her spacesuit and saves the planet. Both crip, and hero. Of course, she is also saving herself. People who are the most affected by pollution are people with disabilities.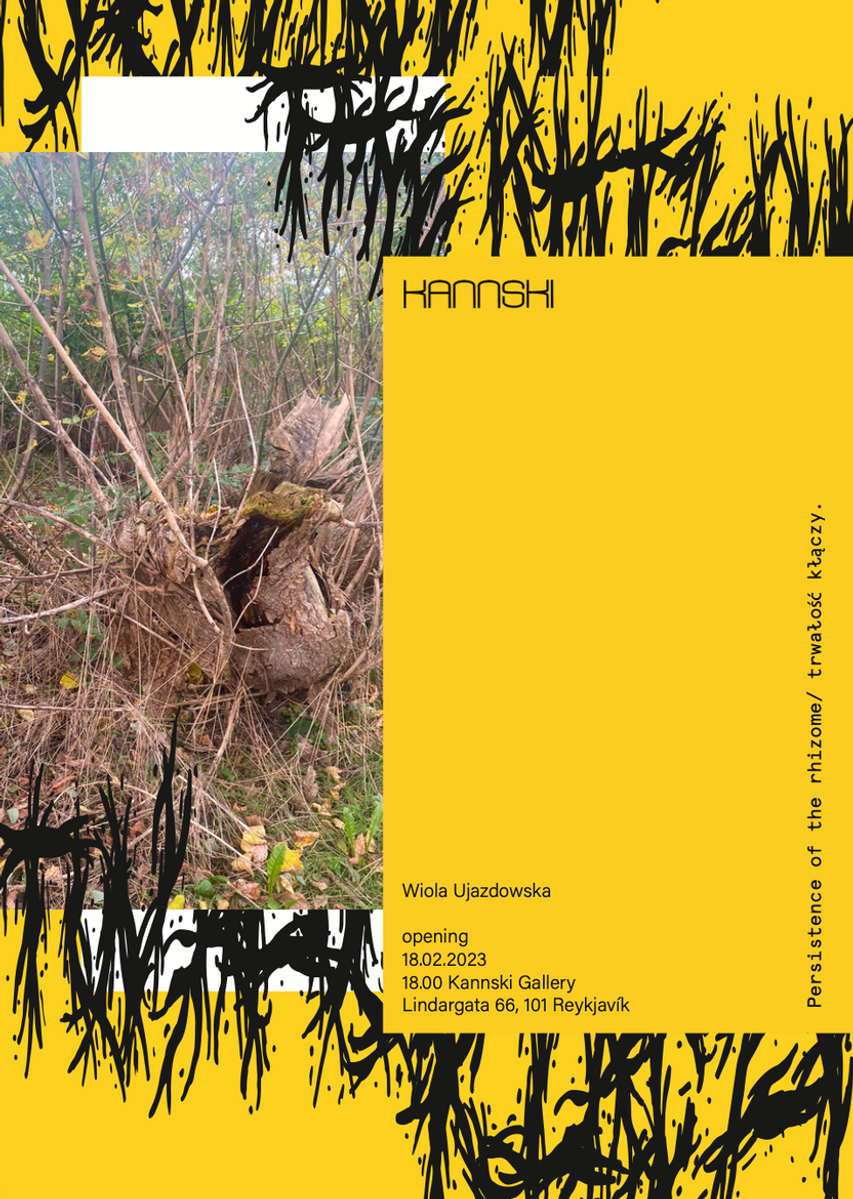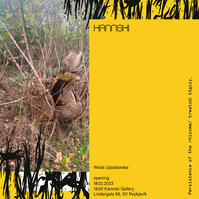 PERSISTENCE OF THE RHIZOME / TRWAŁOŚĆ KŁĄCZY
18 - 26 February
Artist: Wiola Ujazdowska
What we leave behind after our lifetimes will be decomposed by other species. This work focuses on roots, specifically the rhizome -- a modified subterranean plant stem that sends out roots and shoots from its nodes. Rhizomes are also known as creeping rootstalks or rootstalks. Western European culture circulates the idea of migrants as rootless people. As I observed the ripped out roots of downed trees in forest I grew up next to, I can't agree. Deracinated roots are a source of life, new ecosystems in and of themselves.

Persistence of the rhizome/ trwałość kłączy is part of Wiola Ujazdowska's interdisciplinary ph.d research into the interspecies communities that exist, or will exist, in the ruins of our current era, the Anthropocene. These "compost communities" are defined as the collections of organisms that inhabit post-industrial ruins, industry-contaminated areas, post-war zones, and other places connected to the capitalistic system processes of the exploitation of natural resources, human and non-human beings. Ujazdowska's artistic, or post-artistic, expression encompasses representations of different species within these communities, including nitrification bacteria, fungi and plants, future human or humanoid figures, and animals and their mutations.

Persistence of the rhizome is strongly influenced by the work of interdisciplinary researchers dedicated to alternative futures of capitalism and the deliberations of anthropologist Anna Tsing. The exhibition also revisits Ujazdowska's Unlimited Labor series (2021to present), in which labor is viewed as interspecies phenomenom.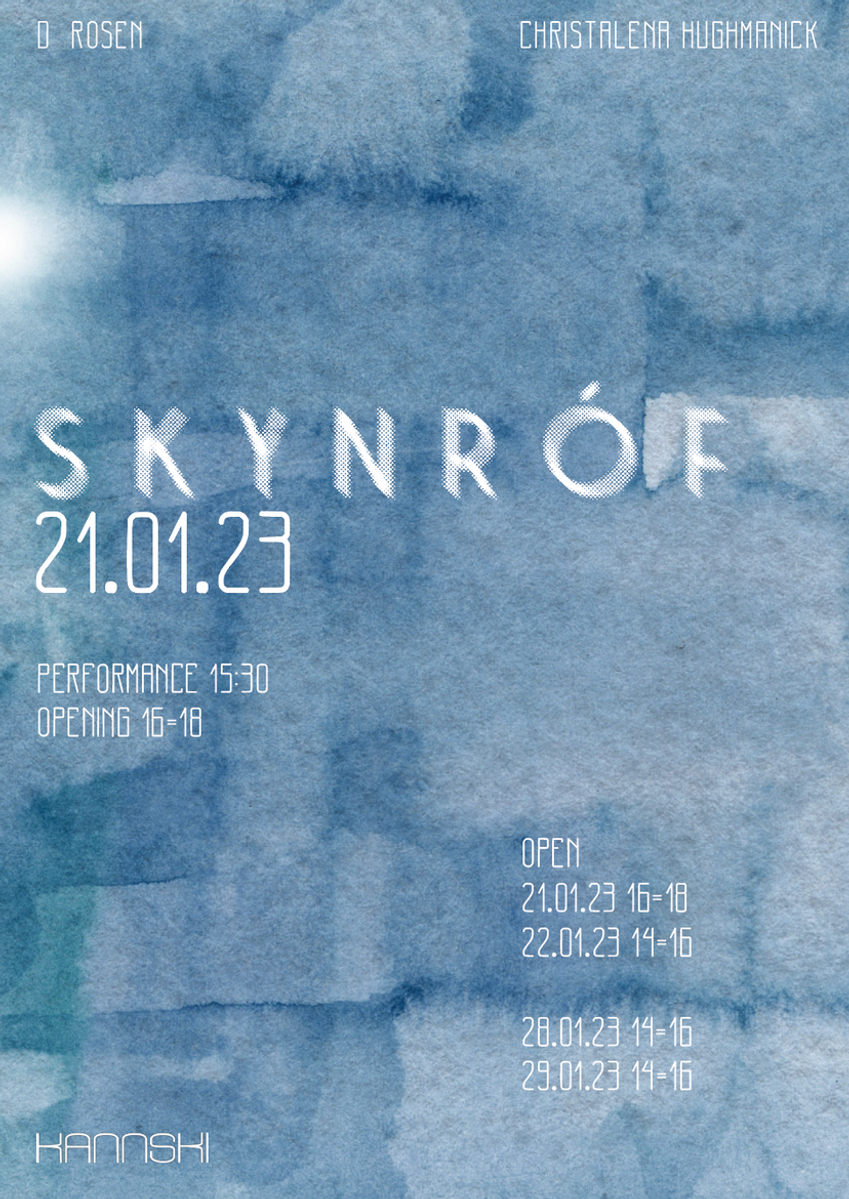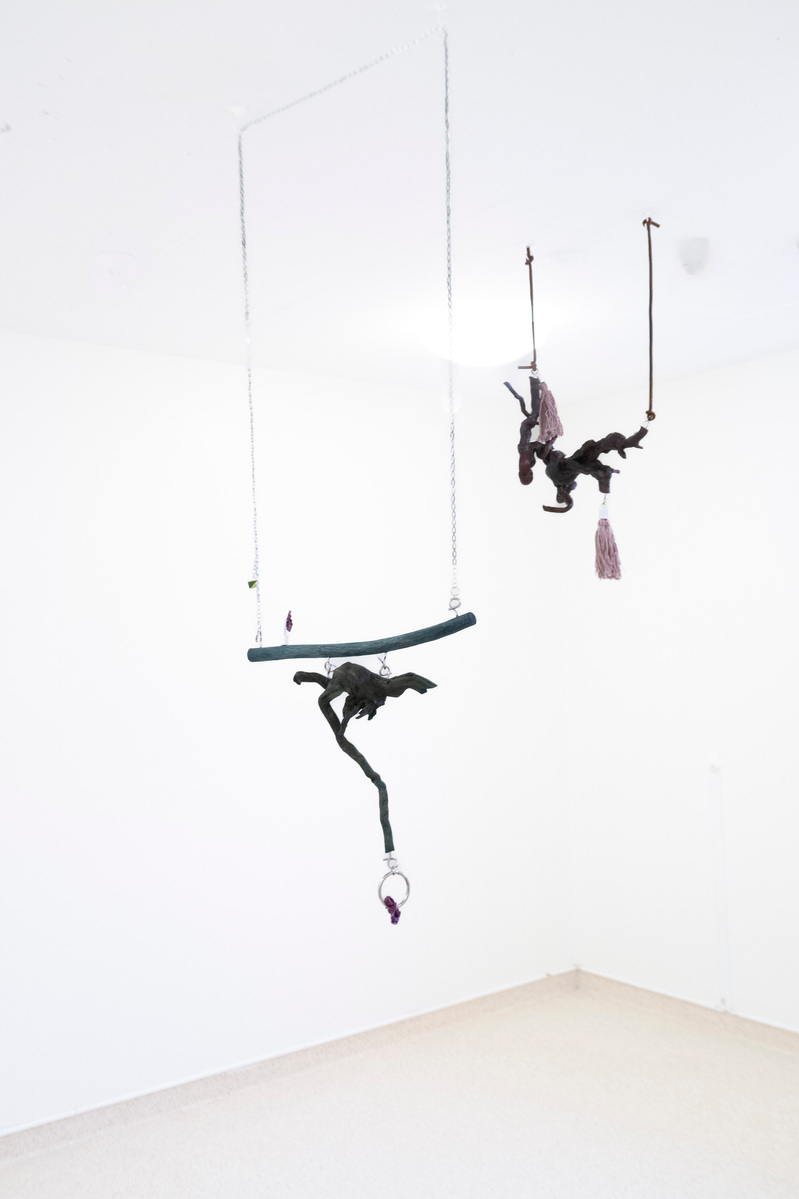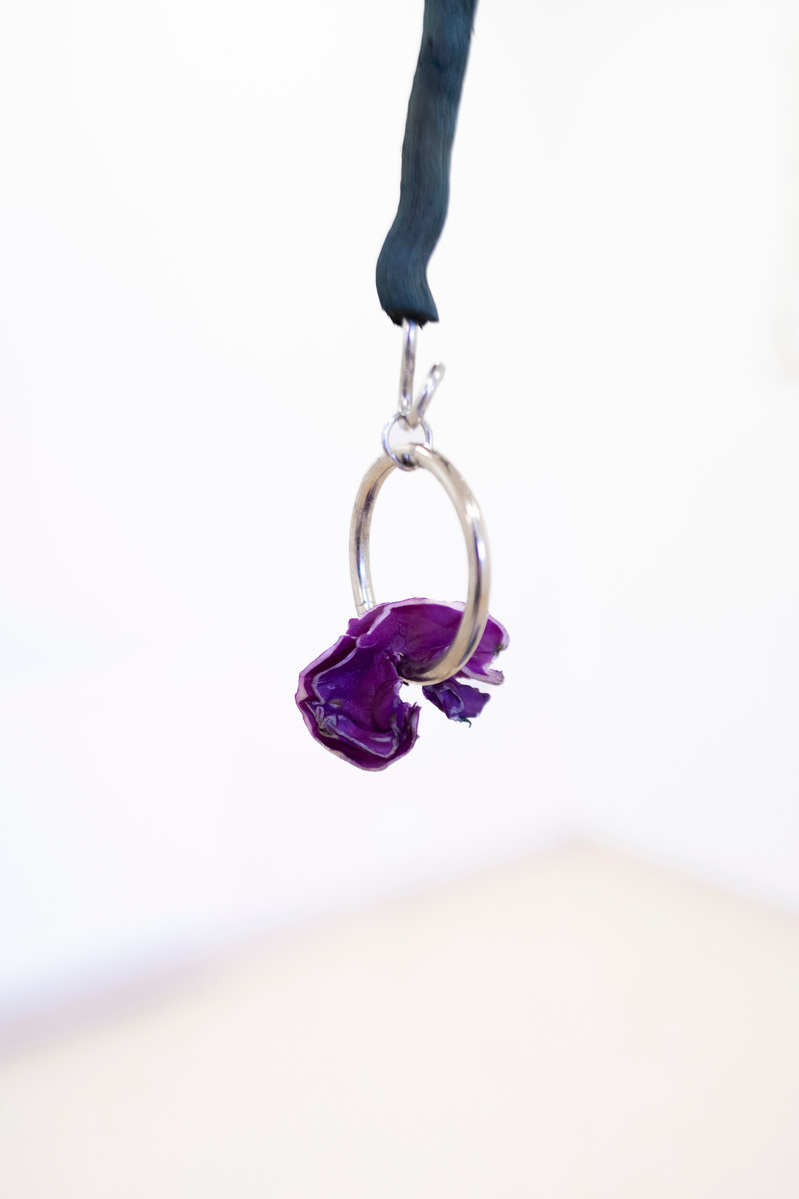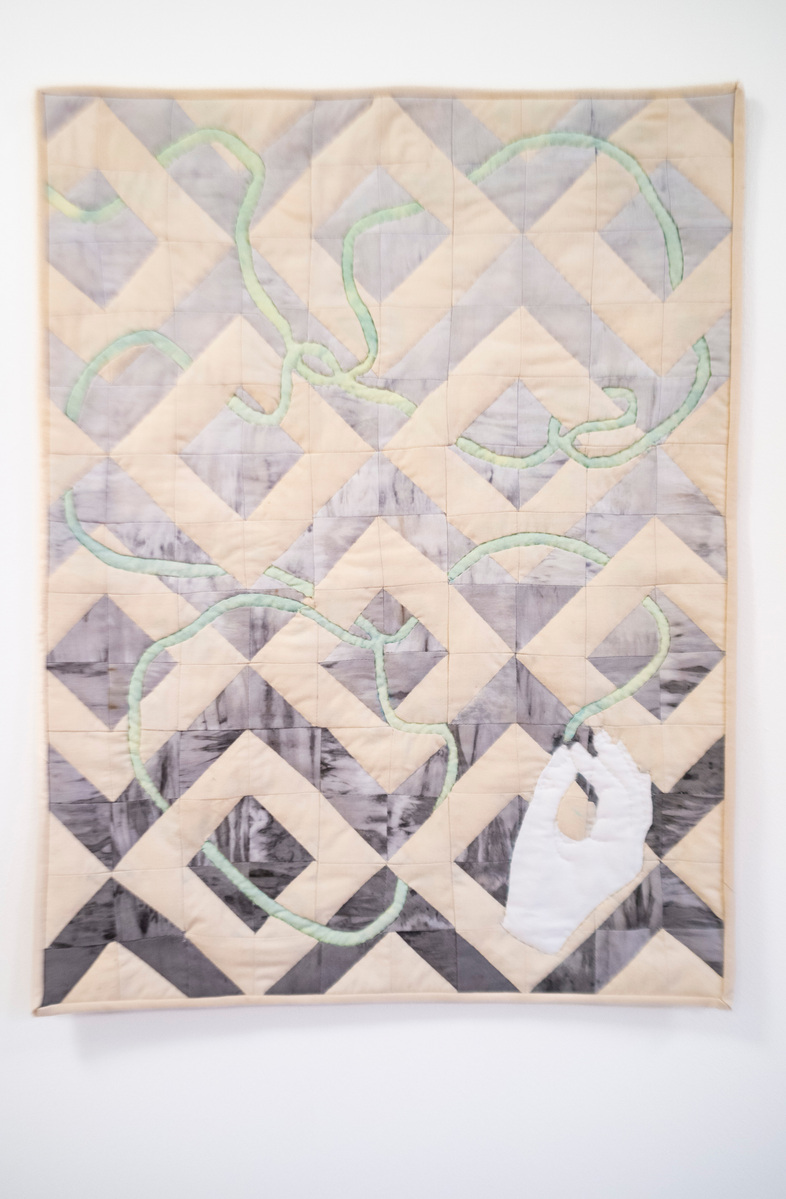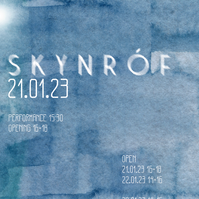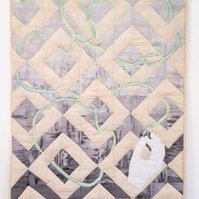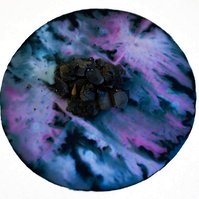 SKYNRÓF
21-29 January
Artists: Christalena Hughmanick, D Rosen
What do birds hold onto? What do we?

In an installation-based show using Ice, textiles, feathers and other ephemera, artists, Christalena Hughmanick and D Rosen pose questions around perception, ritual, and the meanings of symbols.
Pieces include chicken swings to donated to the Sólheimar Ecovilage as enrichment tools for their chickens ; ice castings based on rituals with Peacocks, roosters, and horses; dyes leaking onto fabric, and hand-stitched textile.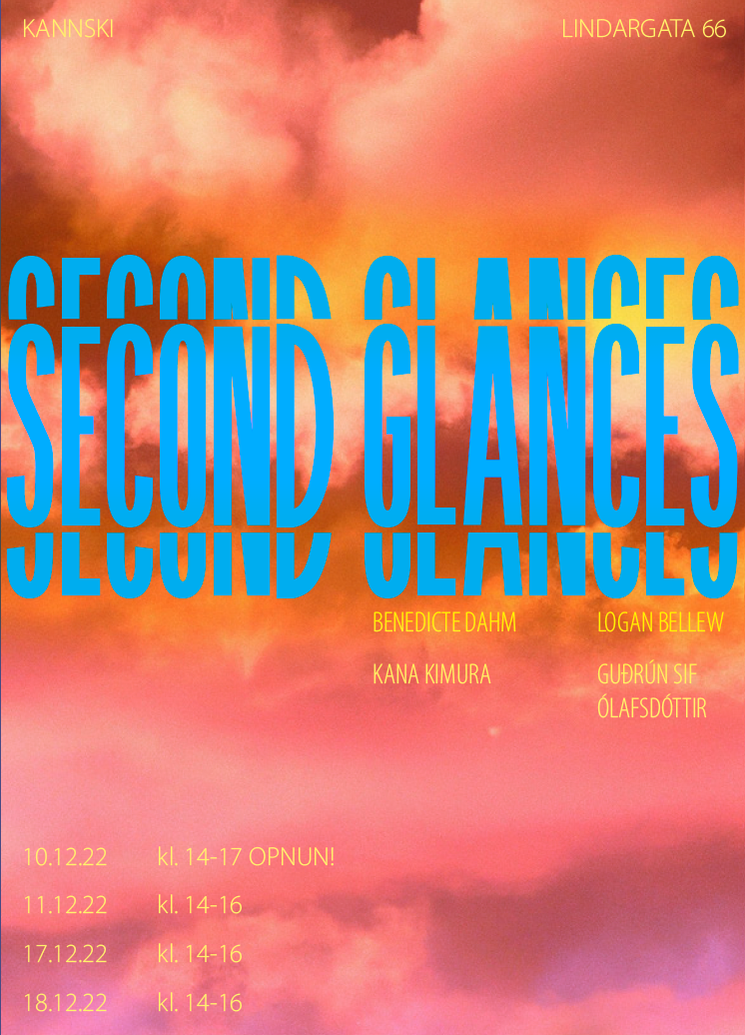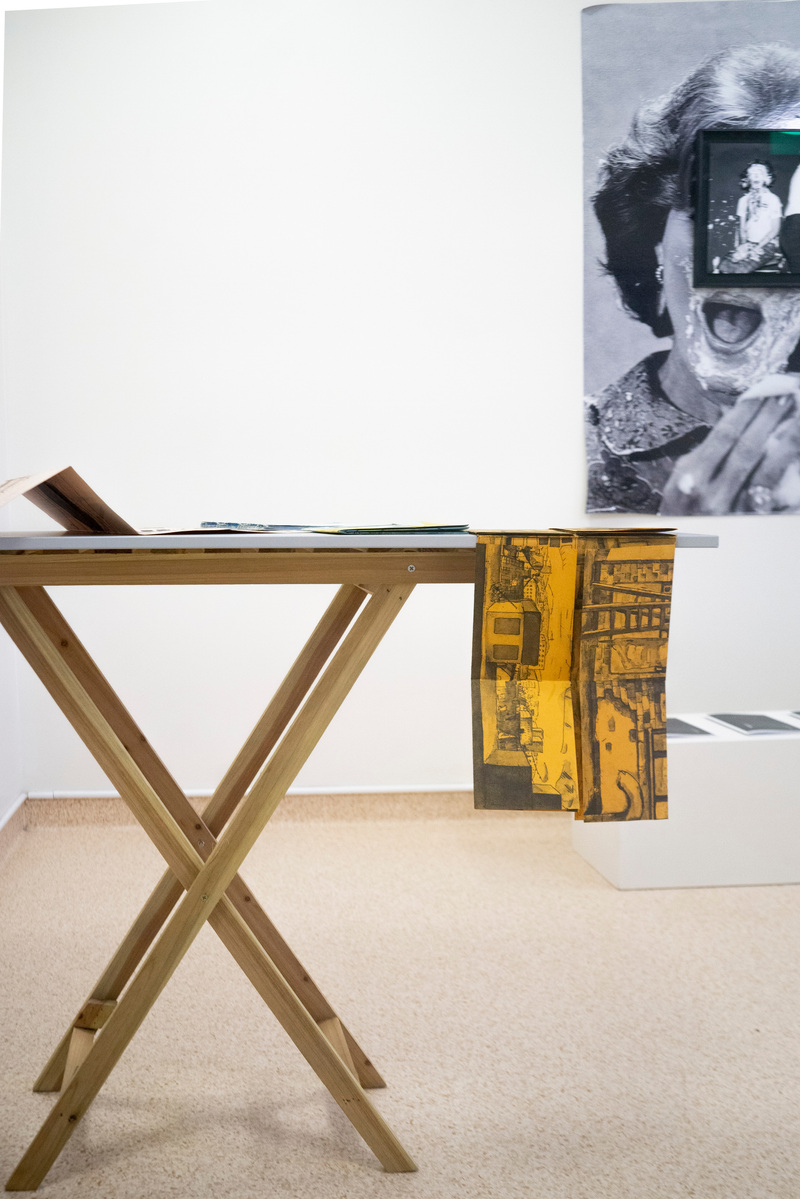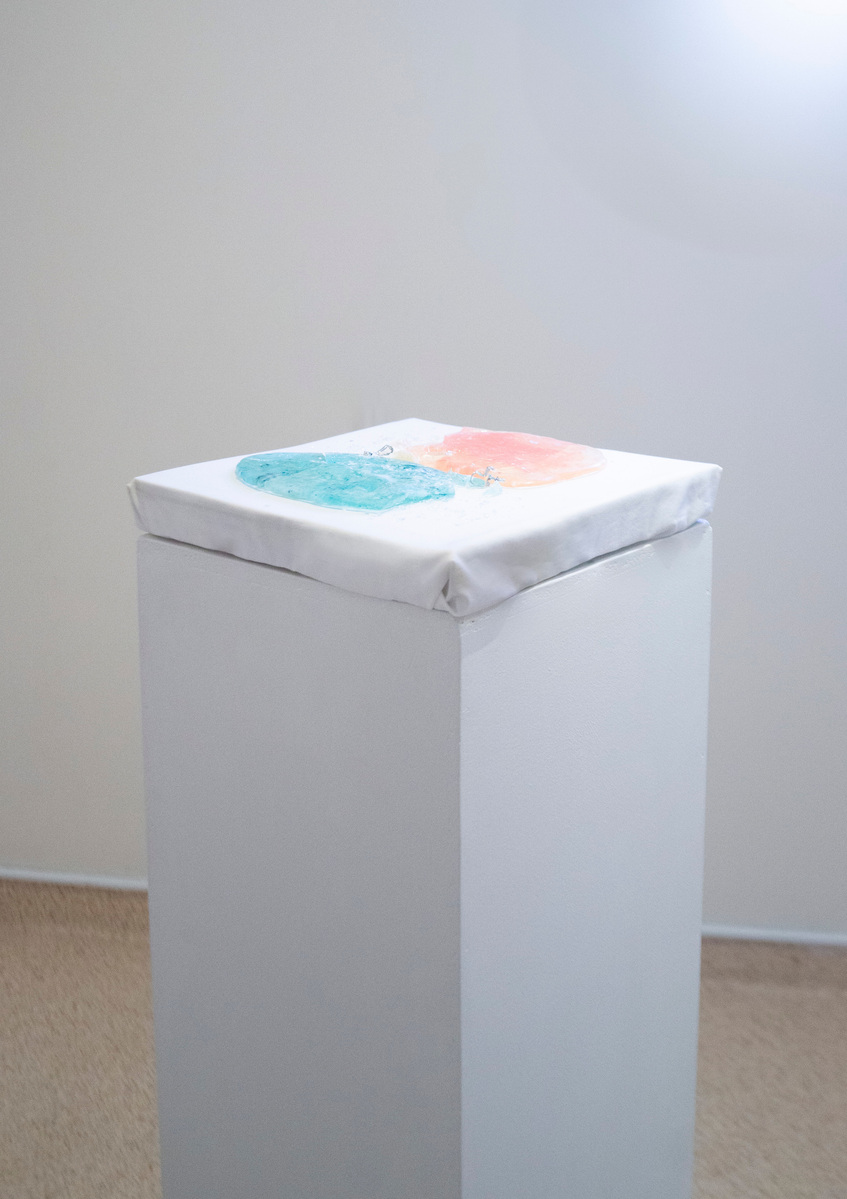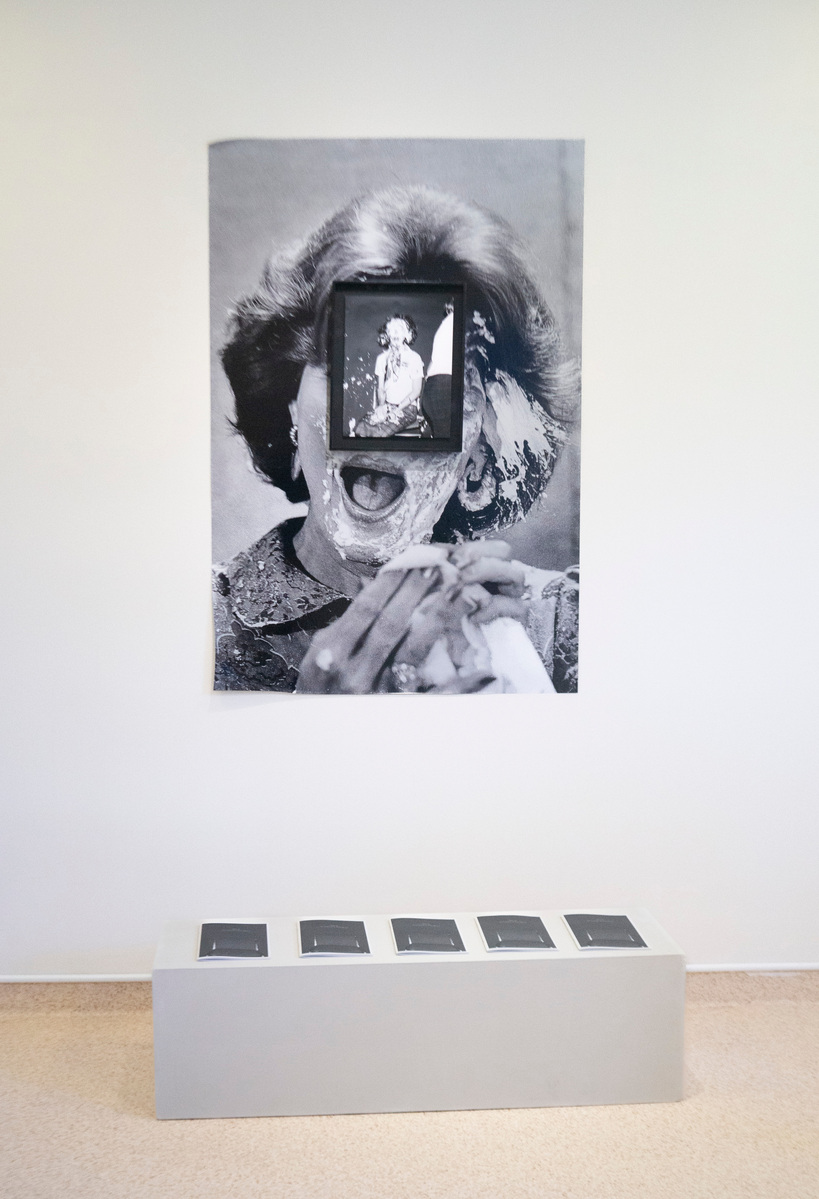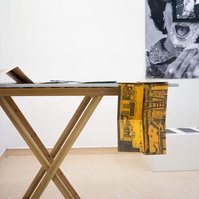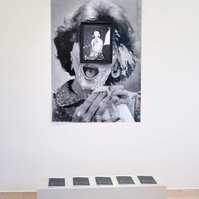 SECOND GLANCES
10-18 December
Artists: Kana Kimura, Logan Bellew, Guðrún Sif Ólafsdóttir, Benedicte Dahm
Books are records, history, individual interpretations of feelings and things. But they are also objects to be held, to change with touch, and to disappear into libraries, trashcans, bedside tables.
In Second Glances, we invited four artists to show book-works that reexamined something taken for granted. Each artists created the ideal context for their work - scattered beneath a poster, hidden in drawers, smashed and eaten, left abandoned on an architect's table.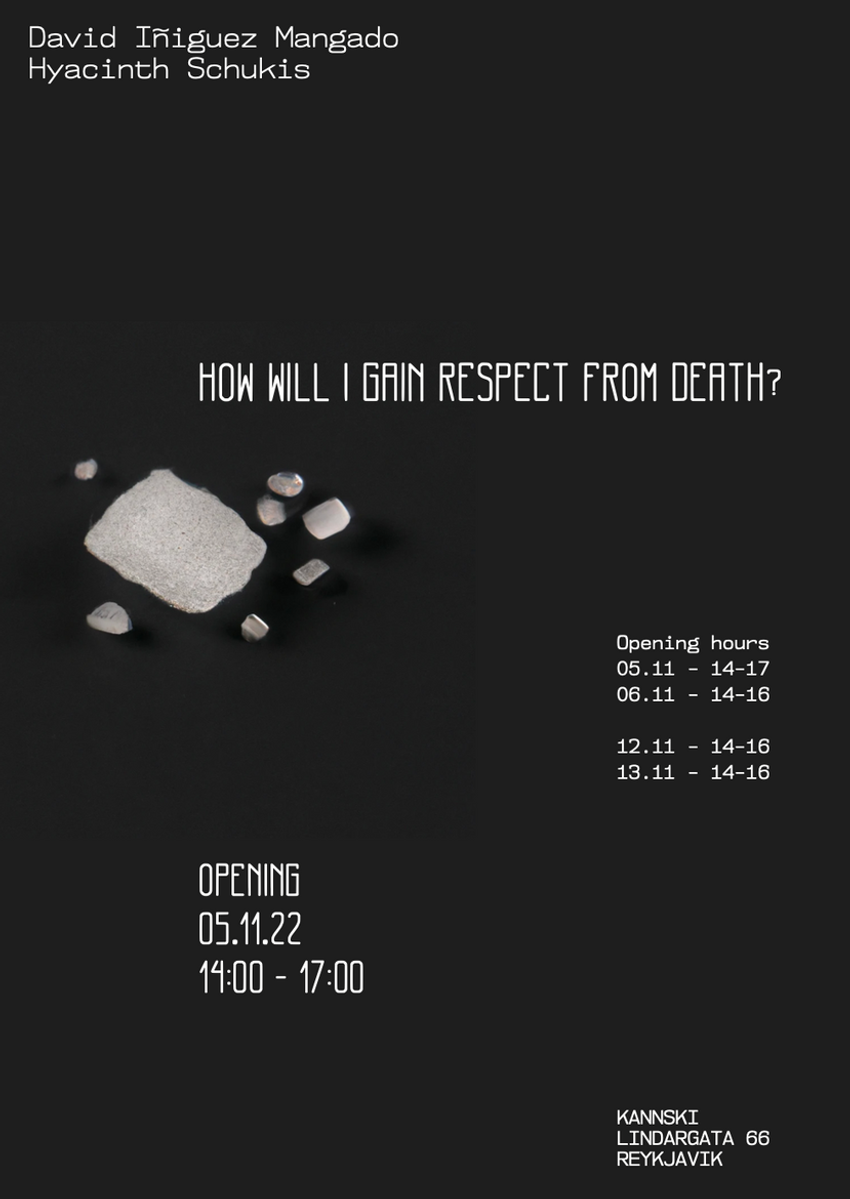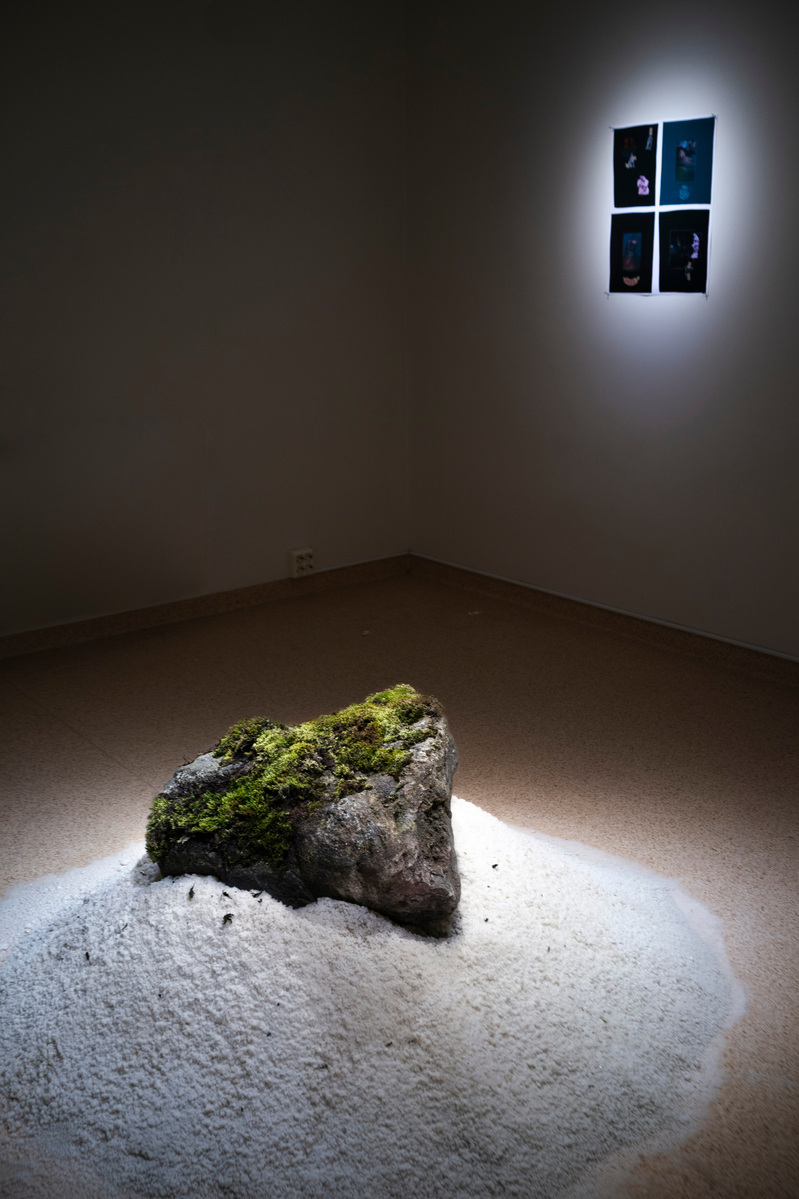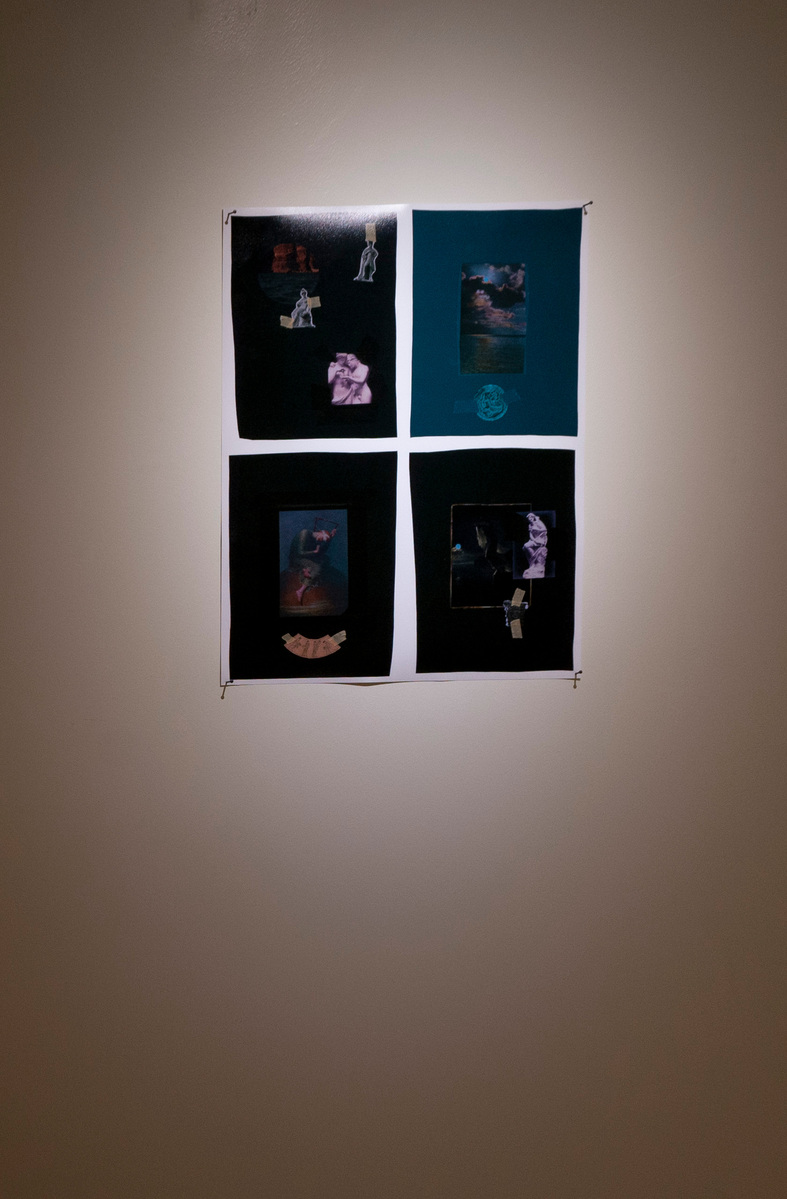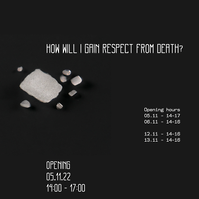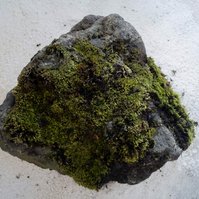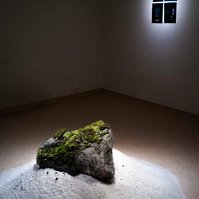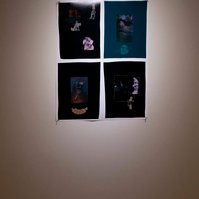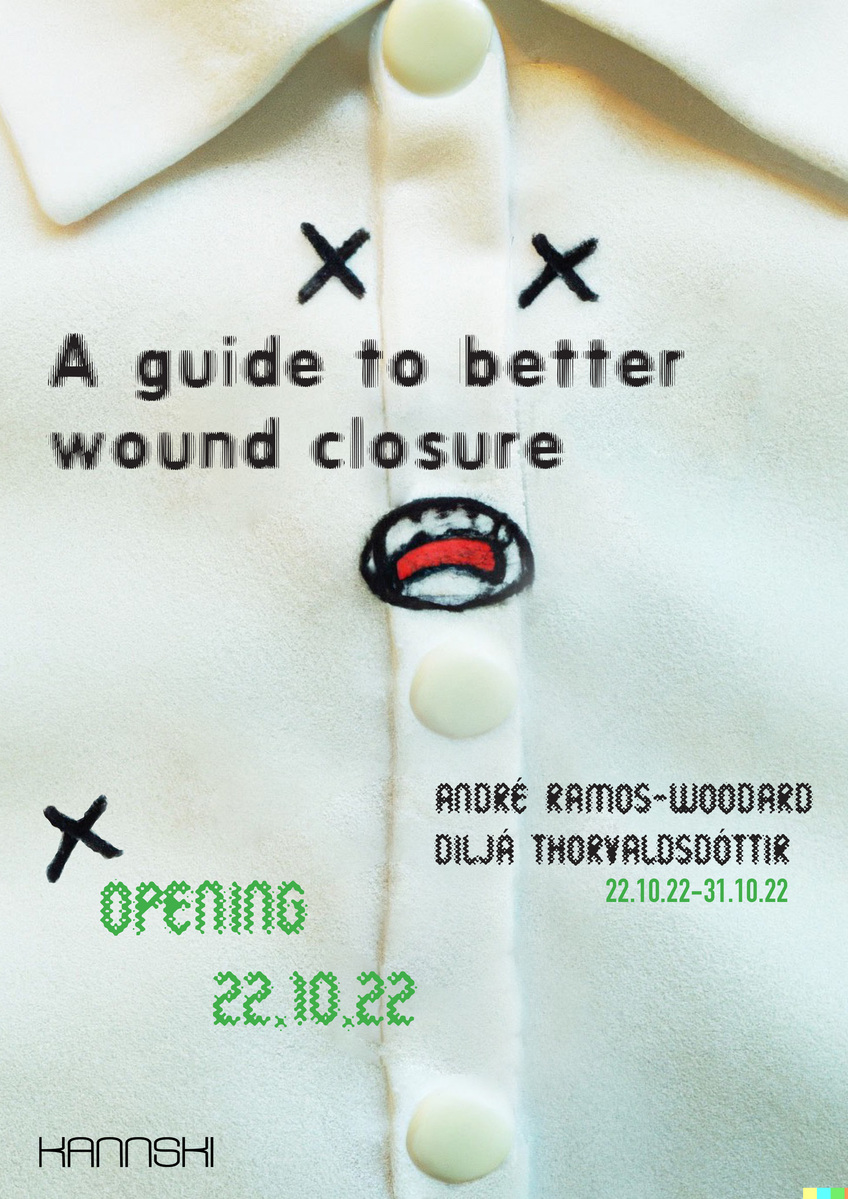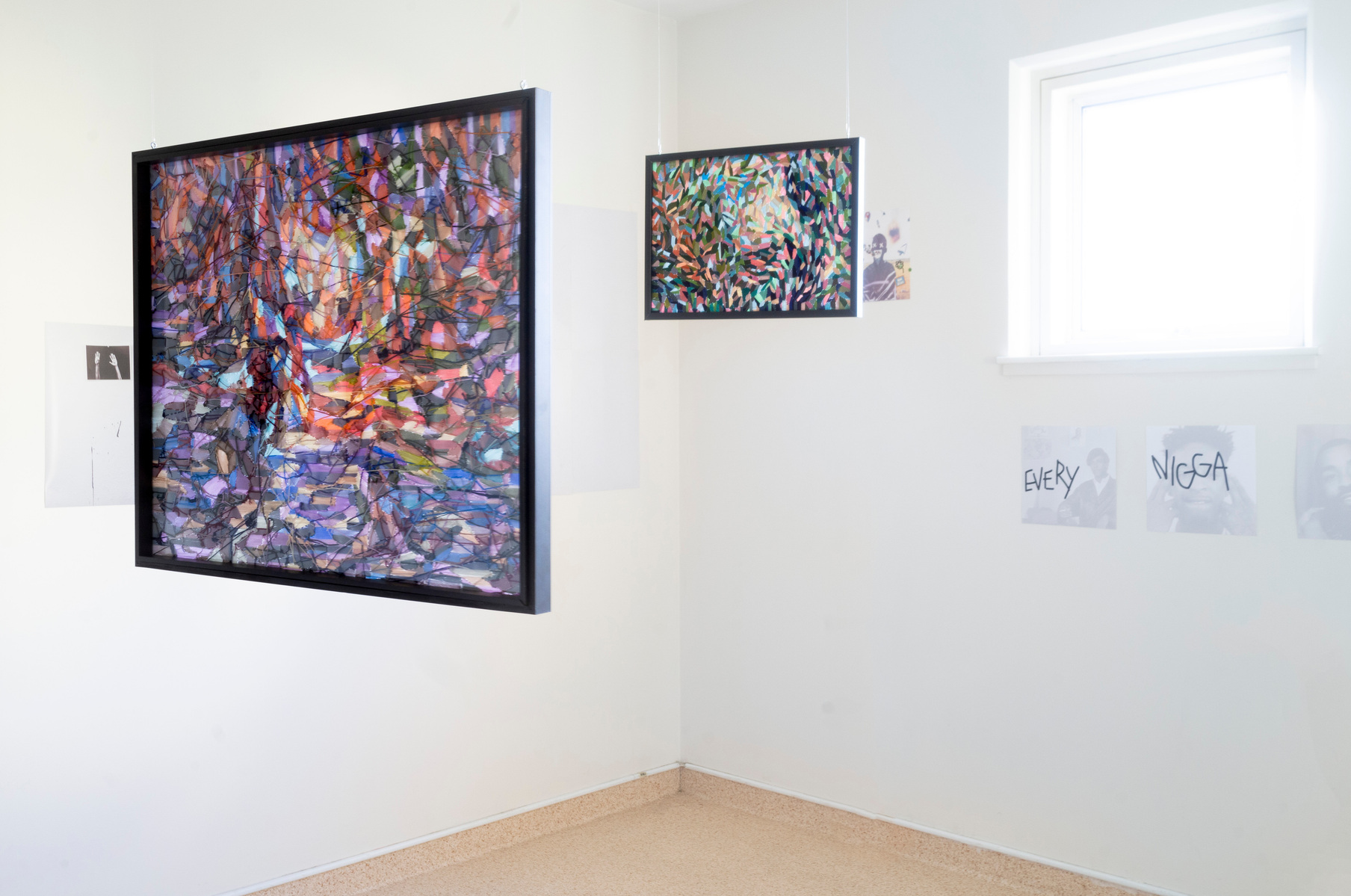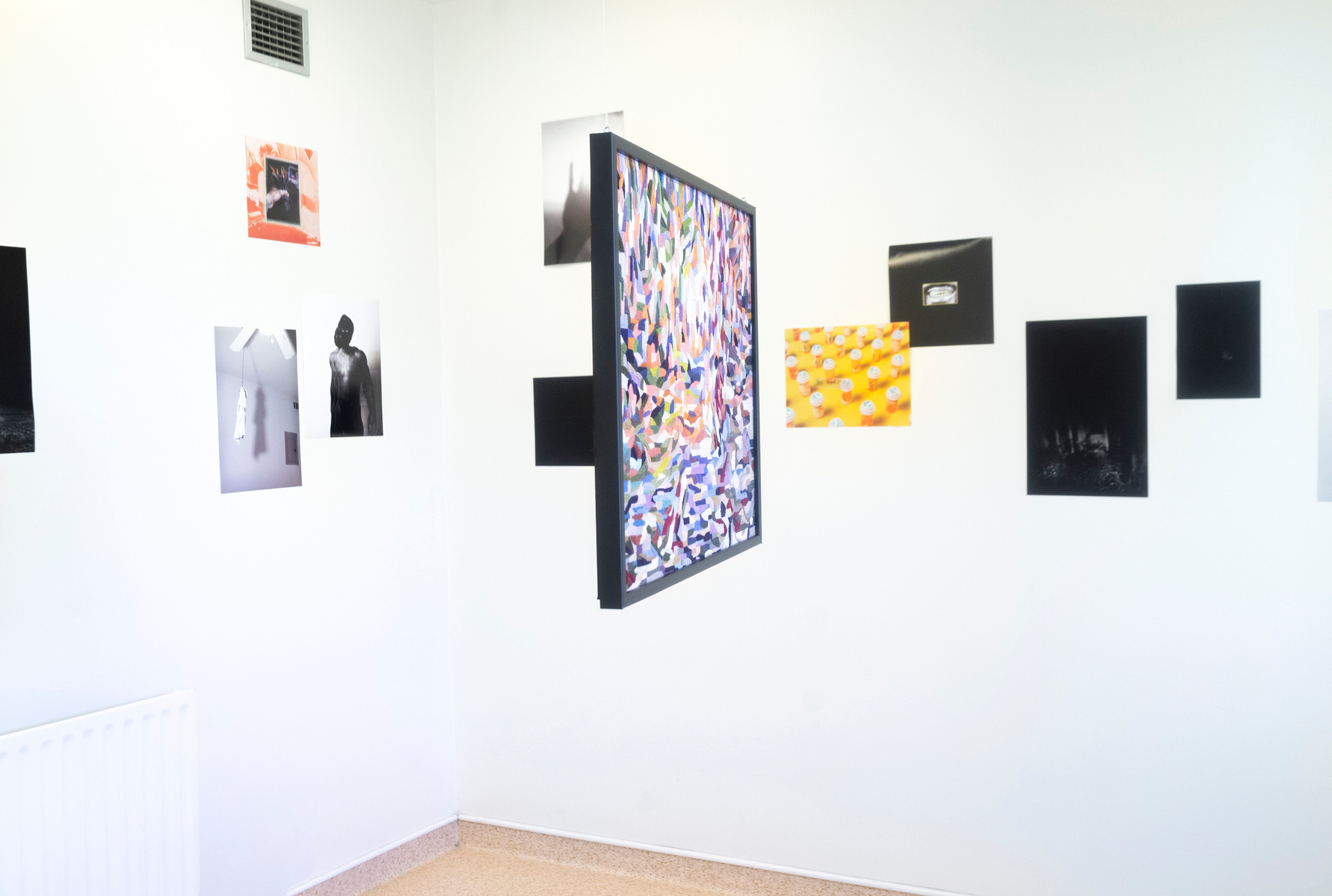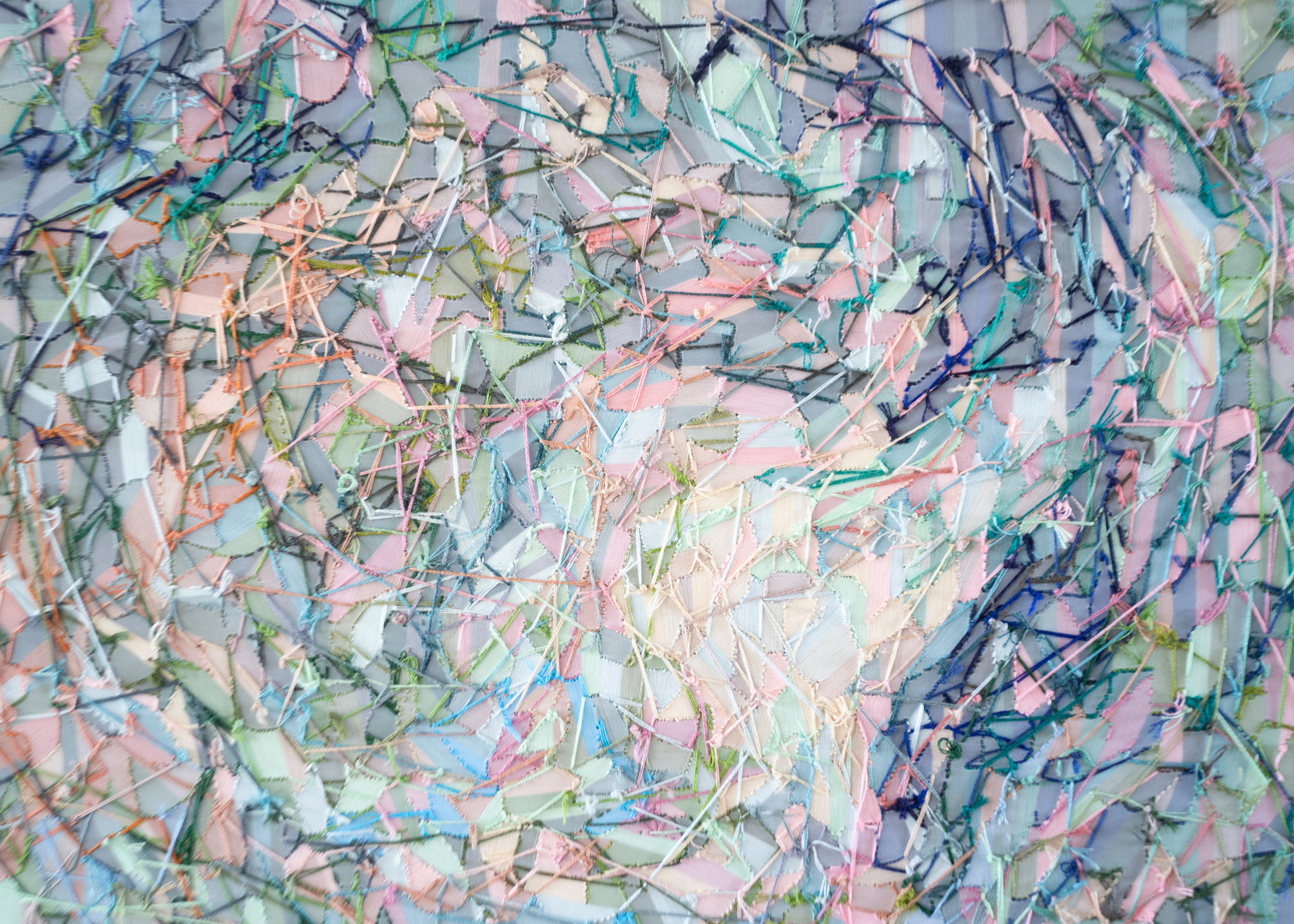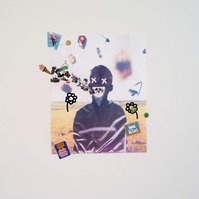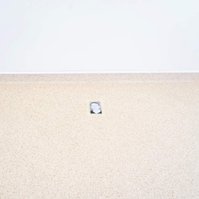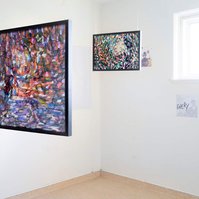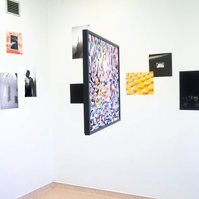 A GUIDE TO BETTER WOUND CLOSURE
22-30 October
Artists: Diljá Þorvaldsdottír, André Ramos-Woodard
But how do we see ourselves? What happens when we show that inner side to someone else? Does it seem silly? Or less bad? Or worse? Does it lead to connecting to someone else? Or getting further away?
Diljá creates muddled, abstract embroidery on silkscreen frames, the same sorts of frames in the same sorts of sizes that queer people have used to create t-shirts for past 70 years. The sorts of t-shirts that said the sorts of things, connected the sorts of communities, that no store in their right mind would sell.
As a Black queer artist, André makes photographs. Angry, and sad, and sometimes giddily celebratory pictures. An image of medication hangs near an image Andre's blurred body, face tripled, sci-fi and so dark that only eyes and a grinning mouth are clear.
Both artists show work that is boldly navel gaze-y, deliberately non-opaque. Both artists pull apart separate experiences, one as a Black queer person in the American south, and one as a white Icelandic woman delving into her own queer identity for the first time. And both explore a universal experience of queerness, in which isolation, potential violence and potential connection exist as three halves of an overlarge whole.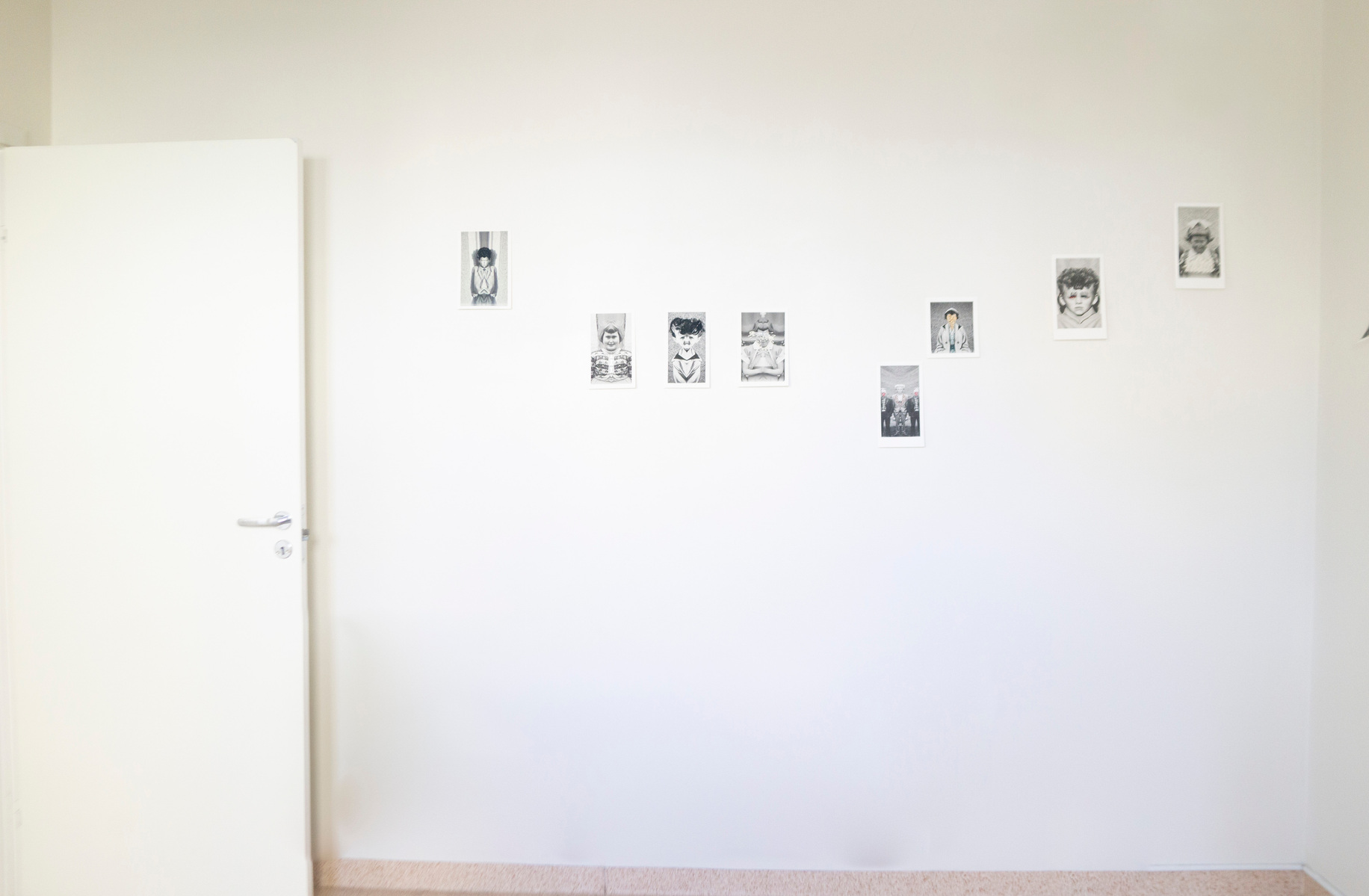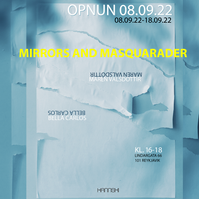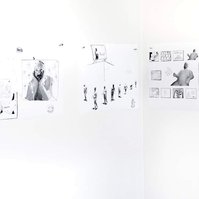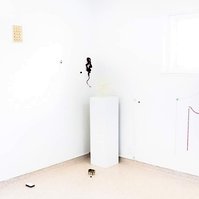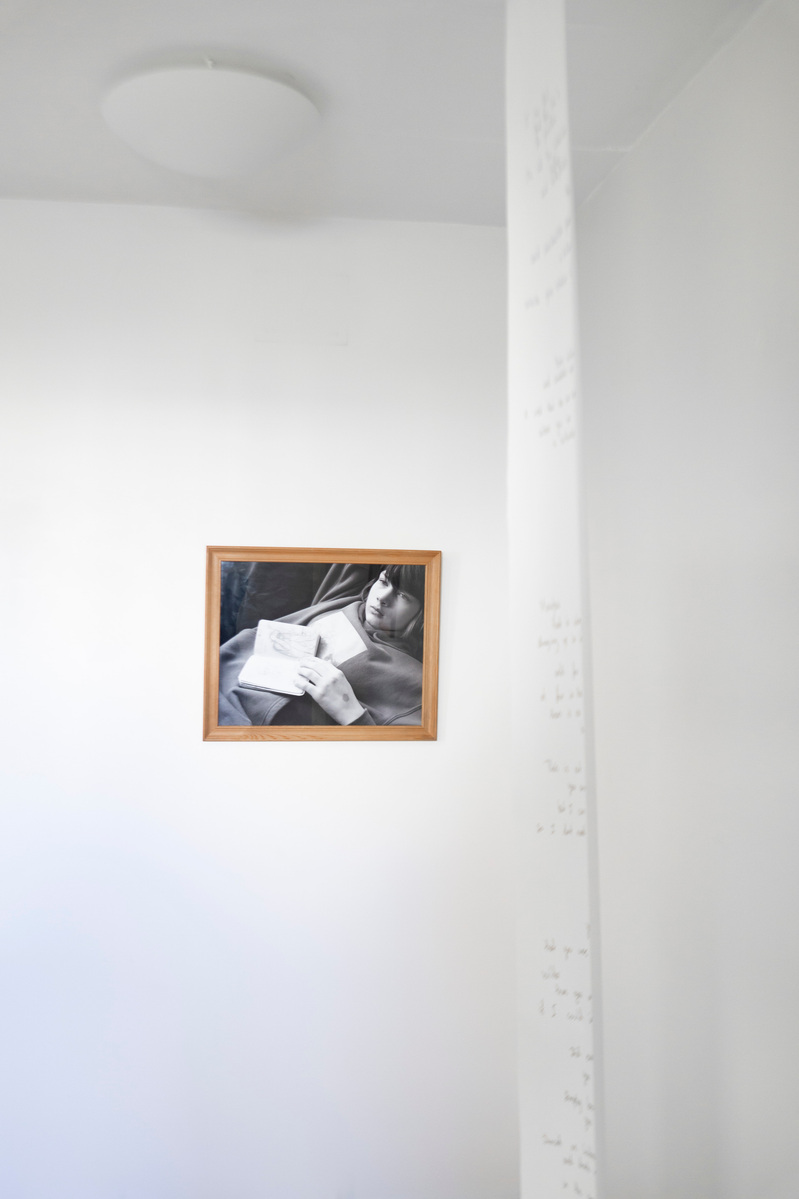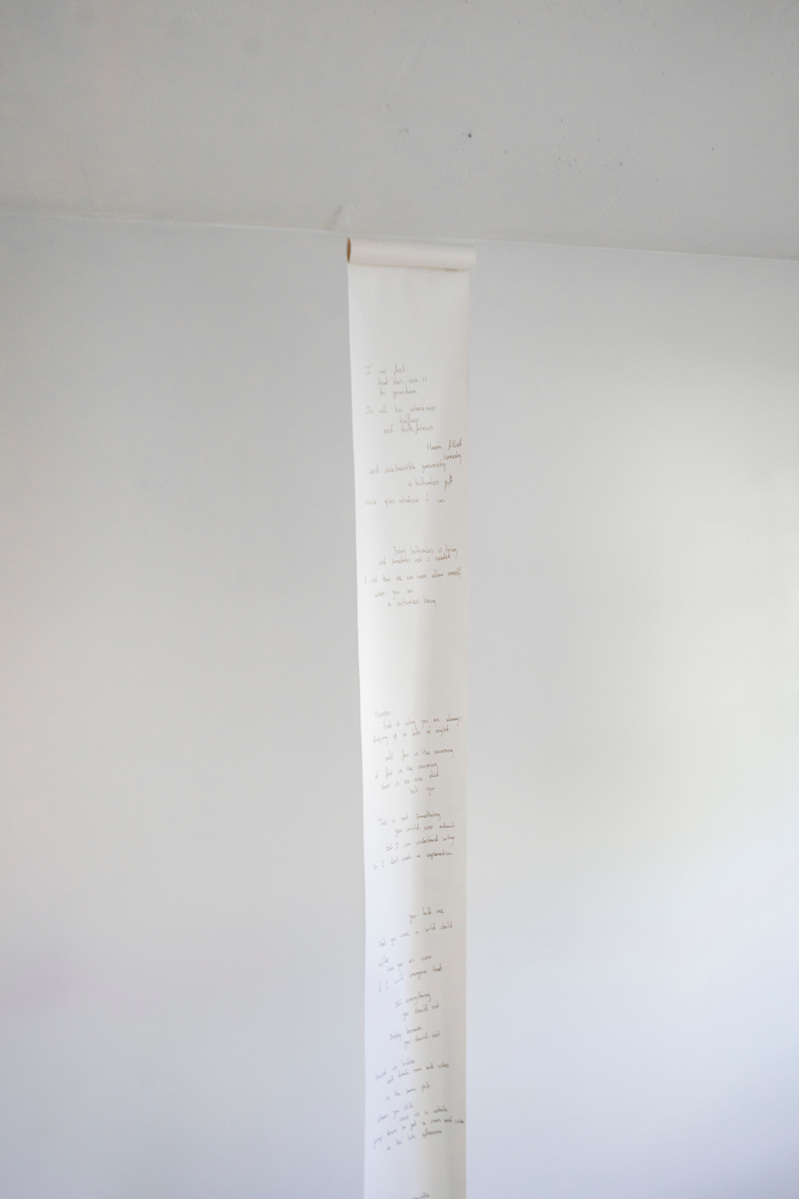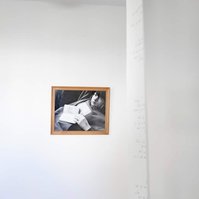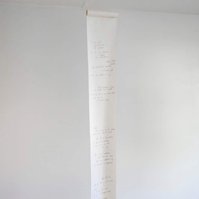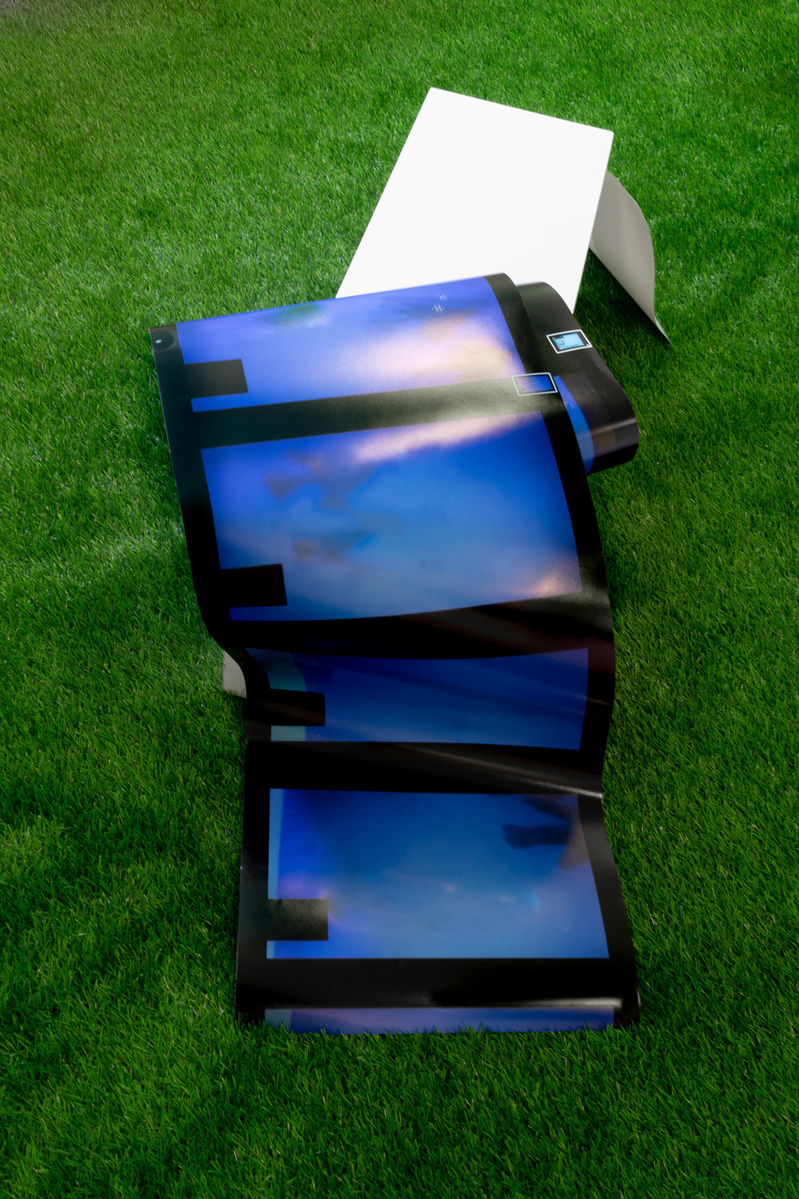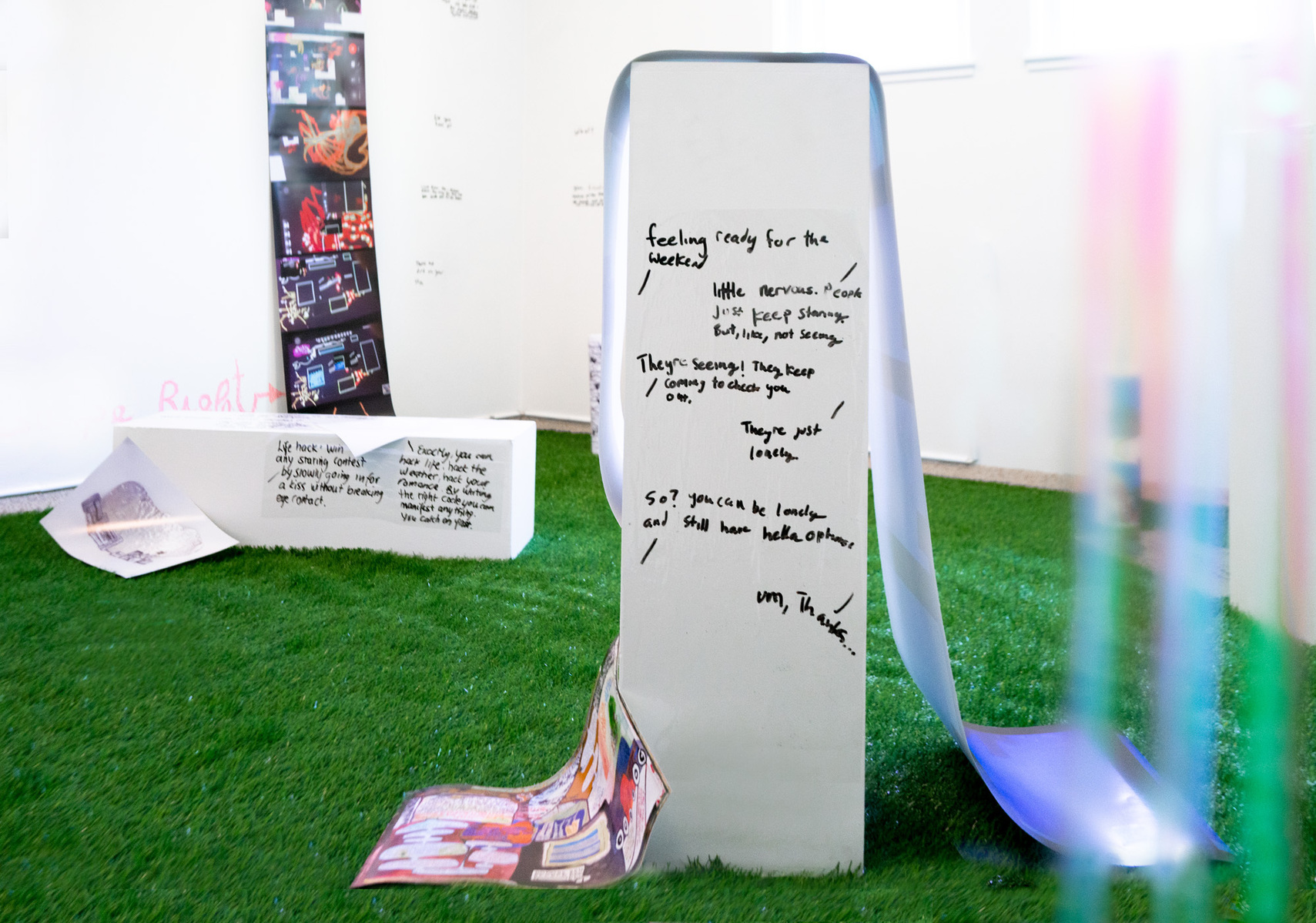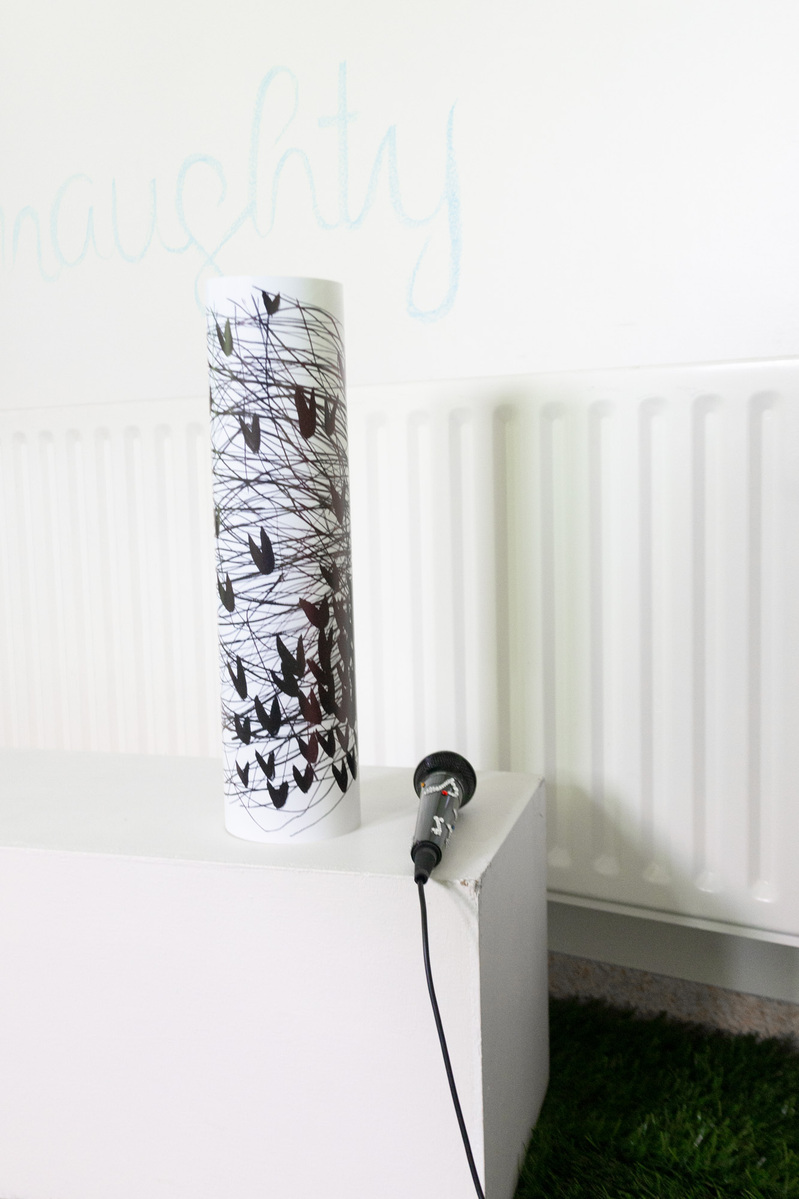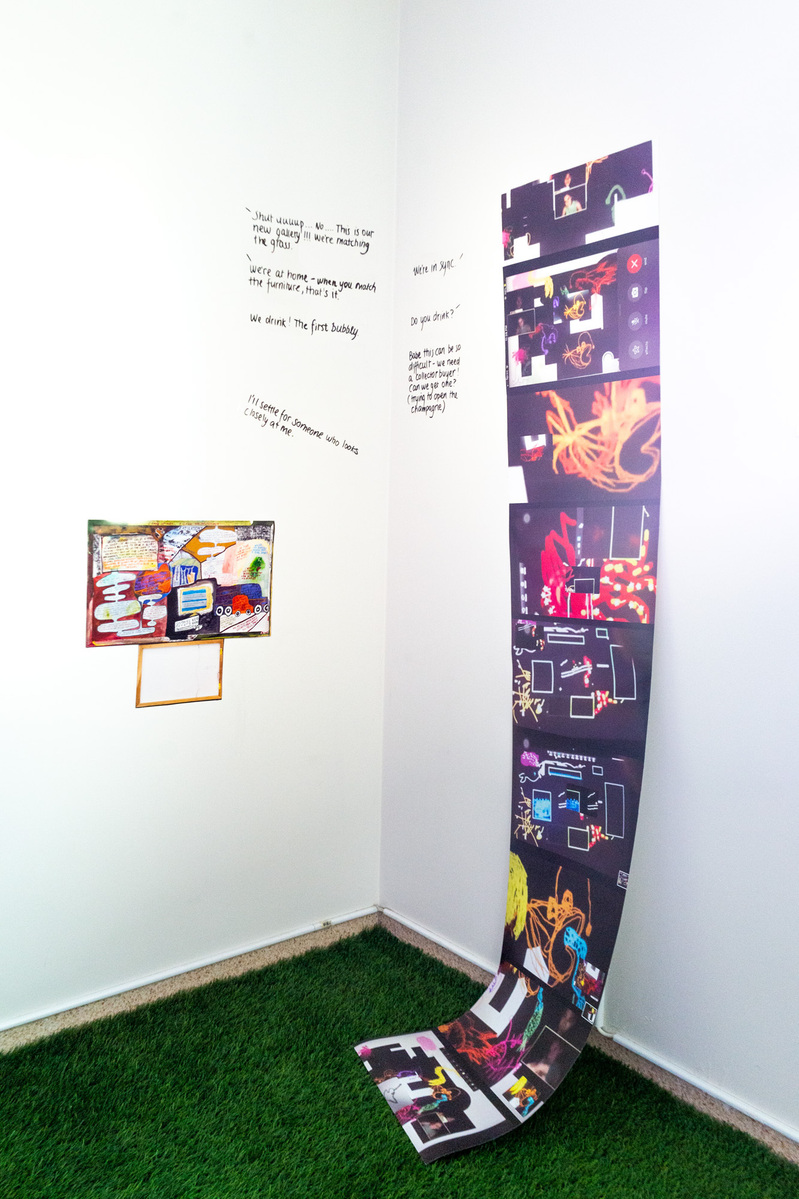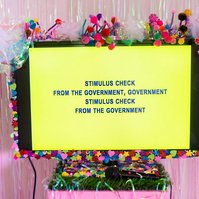 ALTER EYGLO & LOVE ISLAND KANNSKI
16- 24 JUL 2022

ARTISTS: Eygló Viborg, George Lui,Eva Rosenfeld